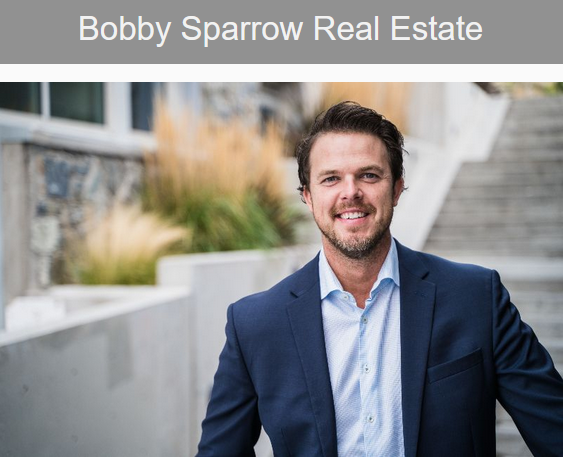 Hi Everyone,

I hope you had a great Thanksgiving weekend with family and friends.

Overall, sales for September 2020 were up a whopping 60 percent in comparison to September 2019. Sales of single family homes were up 91 percent from September 2019 and sales of condominiums were up 26 percent from September 2019. The demand from buyers continues to stay strong and as the going theme continues, we have incredibly low inventory levels. 

I anticipate that we will continue to have a very busy real estate market right up until Christmas this year. There are too many buyers who are still out there looking to purchase their new homes. Many buyers that are finally finding a home that they want to purchase, are finding themselves in an extreme multiple offer situation, in some cases up against as many as 20 other offers. This is leaving many buyers still in the market, looking for that new home!

Imagine you're having guests over for dinner and one of them happens to be an interior decorator. If you're thinking of upgrading the living room and struggling to pick a pleasing paint color, you might be tempted to ask that person for advice.

Why? Because you know it would be sound advice. And, in all likelihood, that interior decorator would be happy to share some tips and suggestions.

That's the benefit of knowing someone who knows a lot about something!

On that vein, here's some good news. You know me! I'm proud to be your real estate agent. So, when you're looking for sound advice on something I know a lot about — real estate — feel free to give me a call.

I'm committed to my clients and I'm always there for them, not just when they're selling a home, but in the months and years in between. Answering questions, offering advice, and providing you with market updates are just a few of the ways I do that

Please enjoy this months newsletter.

Have a great October and happy soon to be Halloween!! 

Take care and stay healthy,

Bobby Sparrow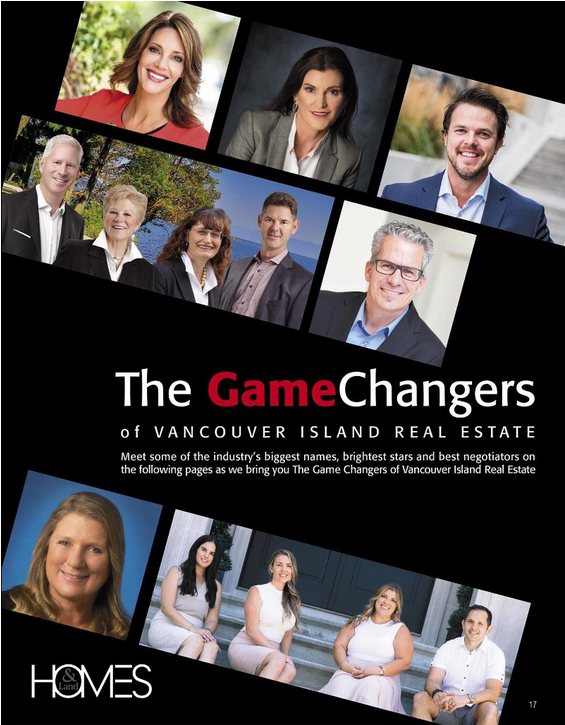 The Game Changers of Vancouver Island Real Estate
I am honored and humbled to be one of 7 realtors featured in Homes & Land magazine's 'The Game Changers of Vancouver Island Real Estate' issue. The October issue is currently on news stands across Vancouver Island.

Consumer interest in home ownership in Victoria unwavering over course of pandemic
A total of 989 properties sold in the Victoria Real Estate Board region this September, 60.6 per cent more than the 616 properties sold in September 2019 and 1 per cent more than the previous month of August 2020. Sales of condominiums were up 26.7 per cent from September 2019 with 280 units sold. Sales of single family homes were 91.9 per cent from September 2019 with 539 sold.  
"Another month has passed where we have seen surprisingly high sales numbers - which included quite a few higher end properties," says Victoria Real Estate Board President Sandi-Jo Ayers. "I don't think that anyone who was trying to predict market outcomes in our area over the course of the pandemic expected that the pent up demand from dampened sales in April and May would result in this level of market activity. There's no doubt that buyers are extremely motivated and this increased demand, coupled with limited inventory, fueled the September market."    
There were 2,389 active listings for sale on the Victoria Real Estate Board Multiple Listing Service® at the end of September 2020, 15.4 per cent fewer properties than the total available at the end of September 2019 and a 7.5 per cent decrease from the 2,584 active listings for sale at the end of August 2020.    
"We had some much-needed new inventory enter the market over the course of September," adds Ayers. "But the supply has not been sufficient to outstrip the heightened demand. We continue to see multiple offers and pressure on pricing across many neighborhoods. Looking forward, it is impossible to determine what our fall market will look like, but if the past couple of months are an indication, we may see higher seasonal numbers than we would have expected in a more predictable year. That said, since our situation can change in a blink, we cannot look at the past months as the start of a trend, but instead as a moment in our market during an unpredictable time."    
The Multiple Listing Service® Home Price Index benchmark value for a single family home in the Victoria Core in September 2019 was $849,100. The benchmark value for the same home in September 2020 increased by 3.5 per cent to $879,200, 1.1 per cent less than August's value of $889,200. The MLS® HPI benchmark value for a condominium in the Victoria Core in September 2019 was $512,500, while the benchmark value for the same condominium in September 2020 decreased by 0.4 per cent to $510,600, 0.6 per cent less than the August value of $513.900.
Complete Stats Package -
Click Here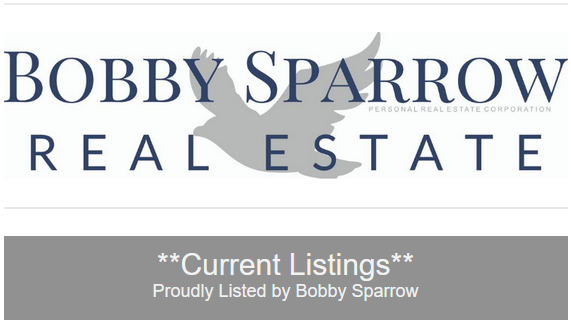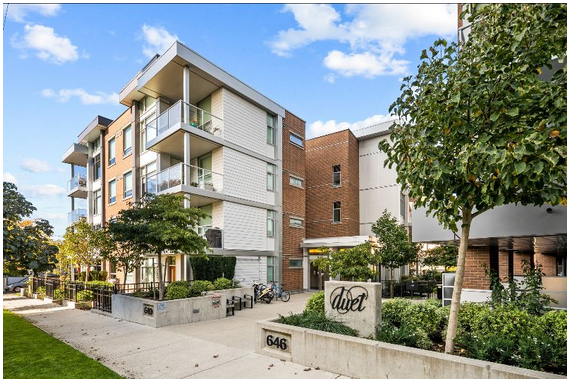 207- 640 Michigan Street - James Bay - Victoria, BC.


LIST PRICE - $645,000.00
2 Bedroom, 2 Bathroom
968 Sq Ft. 
More Info -
Click Here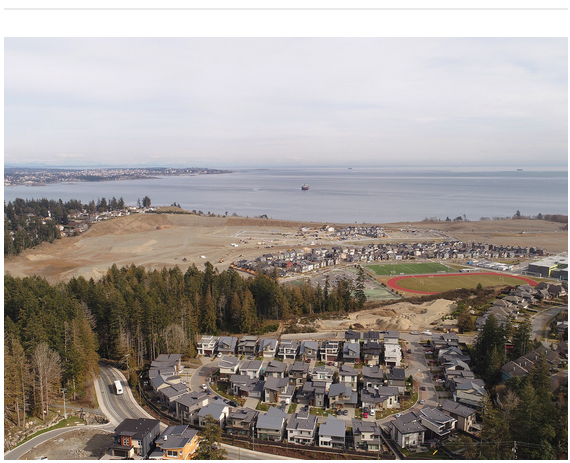 3486 Wishart Road - Colwood, BC.


LIST PRICE - $1,488,800.00
Development Opportunity!
4 Bedroom, 3 Bathroom
2,584 Sq Ft. home on a 1.72 Acre Lot!
More Info -
Click Here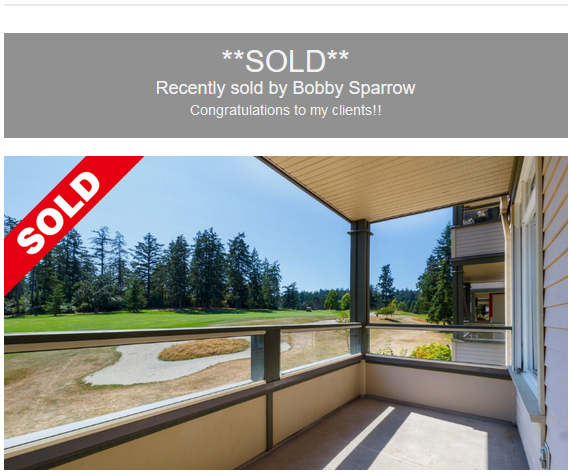 202C - 1115 Craigflower Road - Victoria, BC.


SOLD PRICE - $620,000.00
2 Bedroom, 2 Bathroom
1,327 Sq Ft.
More Info -
Click Here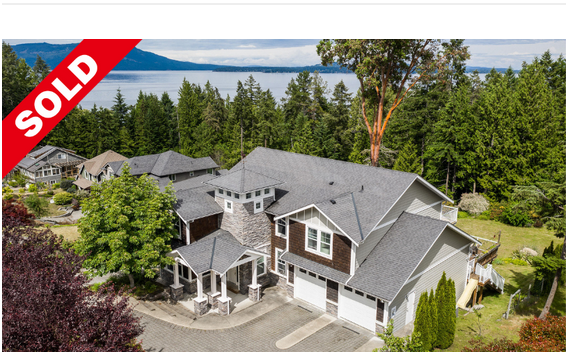 2346 Rozon Road - Mill Bay, BC.


SOLD PRICE - $900,000.00
4 Bedroom, 4 Bathroom
4,400 Sq Ft.
More Info -
Click Here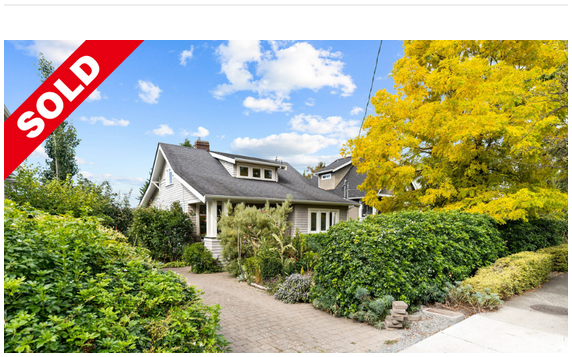 2728 Blackwood Street - Victoria, BC.


SOLD PRICE - $1,025,000.00
3 Bedroom, 2 Bathroom
1,852 Sq Ft.
More Info -
Click Here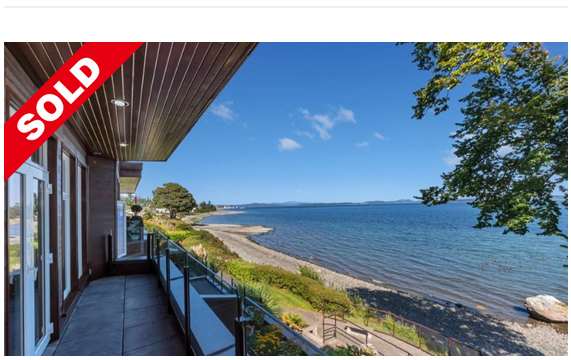 203-9115 Lochside Drive - Victoria, BC.


SOLD PRICE - $952,000.00
2 Bedroom, 2 Bathroom
1,318 Sq Ft.
More Info -
Click Here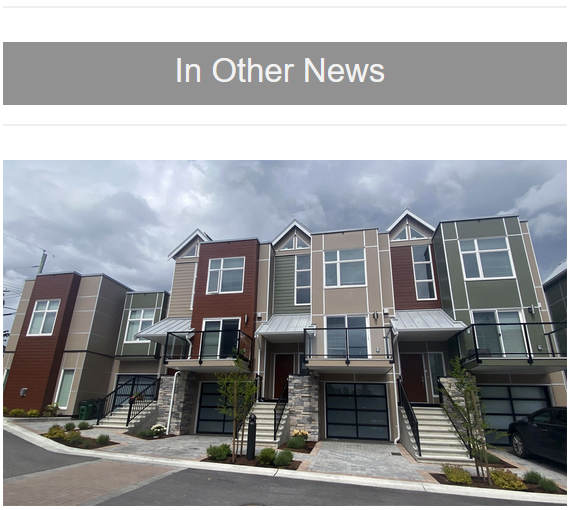 2020 real-estate sales on-track to blow past 2019; town home purchases headed for record territory 
Real-estate sales on southern Vancouver Island are on-track to surpass 2019's totals as the fourth quarter of 2020 shows signs of sustained purchasing pressure.
The first nine months of the year have already delivered 6,081 sales from Sooke to Sidney, trailing a mere 1,174 transactions from last year's 7,255, according to data from the Victoria Real-Estate Board (VREB).  
And that's despite a turbulent spring that saw buyer activity plummet in April and May as COVID-19 brought on social distancing requirements, closures of businesses and a literal near shutdown of the broader economy.  
READ MORE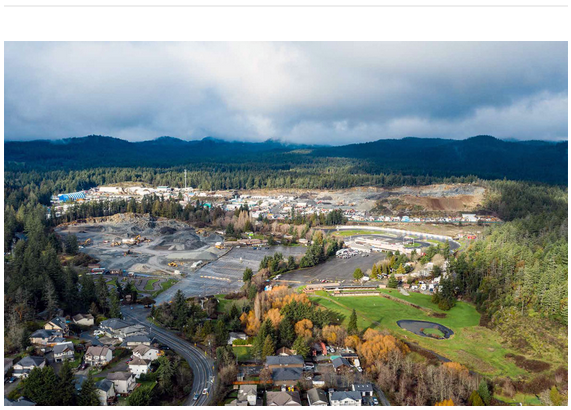 Western Speedway sale hooks accepted offer as Langford's Luxton lands acquired by Burnaby-based developer 
Several major land transactions on Victoria's West Shore will help shape the future of the burgeoning area as a business and economic hub of Vancouver Island.
Following up on significant land deals announced earlier this year for Colwood's Allandale District near the Sooke Road and Veterans Memorial Parkway intersection and the Royal Bay lands along the Colwood waterfront, news of additional sales that are firm or pending emerged this week that promise to transform high profile landmarks.  
Sources confirm commercial real-estate brokerage CBRE has an accepted offer for the Western Speedway lands at the north end of Langford.  
READ MORE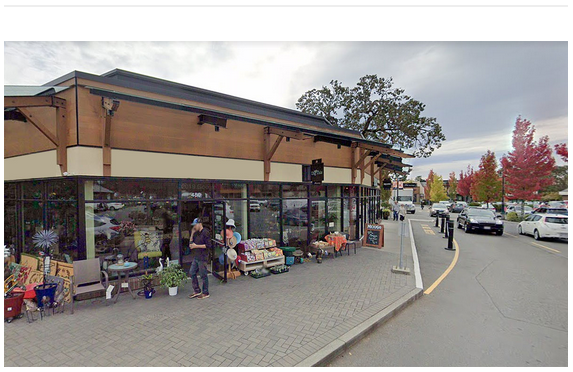 Zambri's, Pagliacci's, Spinnaker's, and other dining hotspots, to prepare ingredients for Saanich dine-in/take-out venture 
Prepared meals using ingredients from some of downtown Victoria's most popular restaurants will soon be available in dine-in, take-out and cook-at-home format as part of a new venture in Saanich.
Niche Grocerant, opening next spring at Royal Oak Drive's Broadmead Village Shopping Centre, is bringing urban fare to the suburbs with a combined restaurant-and-grocery concept from local businesswomen Ceri Barlow and Jami Wood.  
"The pandemic has transformed the way we look at the food business and food production, and we want to bring some of the best of what Victoria's dining scene has to offer to Saanich," says Barlow, adding that the 'grocerant' concept is not to be a manufacturer of food, rather "an assembly of ingredients from our local restaurants, food producers, and farms."  
READ MORE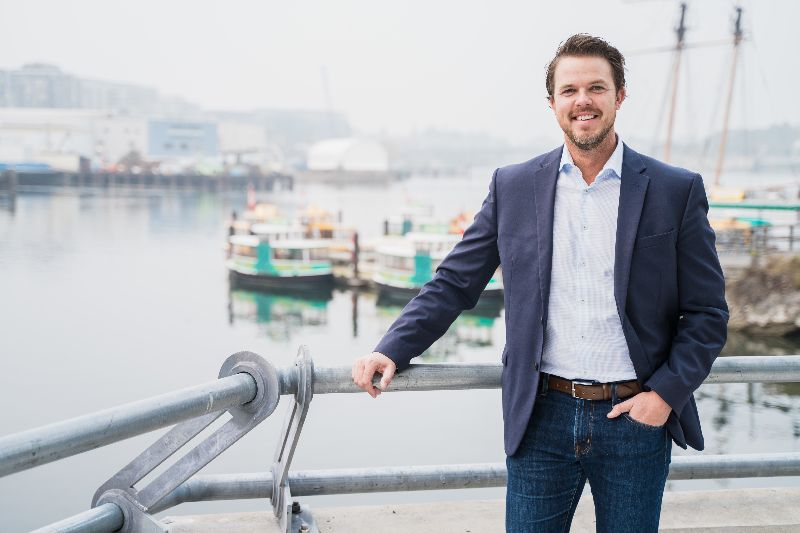 ---
Occasionally, a friend, family member or neighbor might ask you to recommend a real estate agent.
When that happens, please feel free to give them my name.
I truly appreciate your referrals!
Cell. (250) 857-2883
Office. (250) 385-2033
www.bobbysparrowrealty.com
---
Contact me for a complimentary, no obligation real estate check-up. I'll review up-to-date market trends in your immediate area, the current resale value of your home, and tips on improving the value of your home. 
---

.