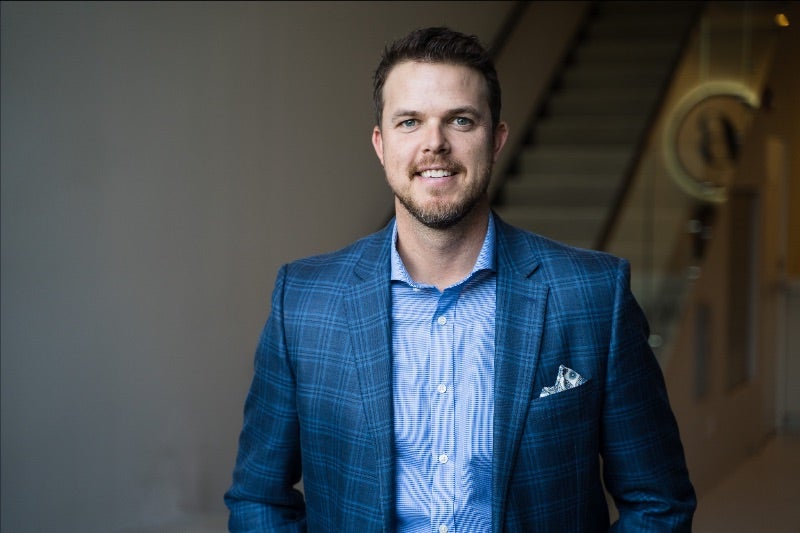 This July we saw a 38.7% increase in sales in comparison to July 2019. We still have a very low supply of inventory, pepped up demand and low interest rates, which is creating multiple offers on many properties. I expect that sales will continue to be higher than traditionally expected right through August, September and October; just as long as buyers are still able to view homes while feeling healthy and safe in regards to the COVID19 pandemic. 
Have you ever watched a weather report from a national news station? It can give you a general forecast, and maybe drill down a little into this region, but that's as far as it goes. If you want to know specifically when it's going to rain in your area, you'll have to find that information elsewhere!
What does that have to do with real estate?
Well, when national or even regional news outlets cover real estate, they can only give you a broad picture of what's going on. But, that picture may not be accurate for your local area. For example, it's entirely possible for housing prices to be softening nationally yet increasing in your neighborhood.
So, when you have questions about the local real estate scene, I invite you to give me a call. As your real estate agent, I'm happy to answer your questions about home prices in the area, what's available on the market and anything else real estate related.
I'm always available to answer questions for valued clients like you.
Have a great August and enjoy the sunshine!!
Take care and stay healthy,
Bobby Sparrow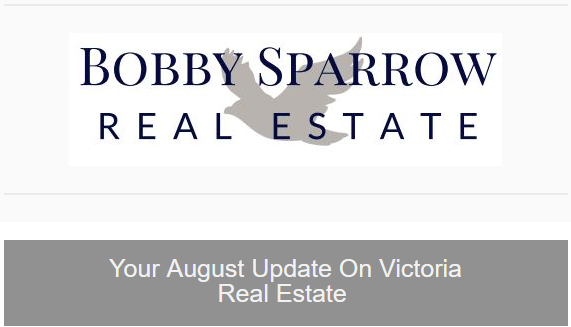 Victoria real estate market continues to adapt in the changing times
A total of 979 properties sold in the Victoria Real Estate Board region this July, 38.7 per cent more than the 706 properties sold in July 2019 and 21.2 per cent more than the previous month of June 2020. Sales of condominiums were up 11.2 per cent from July 2019 with 239 units sold. Sales of single family homes were up 61.1 per cent from July 2019 with 559 sold.  
"If we look at the numbers alone, June and July were unseasonably busy months and the number of sales this month areon the higher end of our market for a typical July," says Victoria Real Estate Board President Sandi-Jo Ayers. "But we are not in a typical season. We cannot derive an ongoing trend nor forecast by looking at activity because we know the market is subjected to unusual factors amidst a health crisis. Our spring market was delayed because of the pandemic. It is likely that our spring demand moved into summer now that folks are moving around our community more freely. Time will tell if these factors are resulting in a very compressed cycle of activity or if this trend will persist in the fall."  
There were 2,653 active listings for sale on the Victoria Real Estate Board Multiple Listing Service® at the end of July 2020, 10 percent fewer properties than the total available at the end of July 2019 and a 1.7 per cent decrease from the 2,698 active listings for sale at the end of June 2020.    
"A big factor in our market right now is that we continue to see this very long term, very low supply of inventory which puts pressure on our market and prices," adds Ayers. "Though we had a good number of new listings come to market this month, many of those listings were snapped up by buyers. Our average active listings for July over the past ten years is 3,767 but our current local inventory is more than a thousand properties less than that. Right now we have a lot of demand for single family homes - without the numbers to meet demand - prospective buyers are often entering into multiple offer, competitive situations or are unable to find appropriate properties. It's a challenging market to navigate, but your REALTOR® is standing by to help should you wish to discuss a strategy to buy or sell a home in our current market."    
The Multiple Listing Service® Home Price Index benchmark value for a single family home in the Victoria Core in July 2019 was $861,100. The benchmark value for the same home in July 2020 increased by 5.7 per cent to $910,400, 1.6 per cent more than June's value of $896,200. The MLS® HPI benchmark value for a condominium in the Victoria Core area in July 2019 was $520,900, while the benchmark value for the same condominium in July 2020 increased by 1.7 per cent to $529,900, 0.8 per cent more than the June value of $525,600.
Complete Stats Package -
Click Here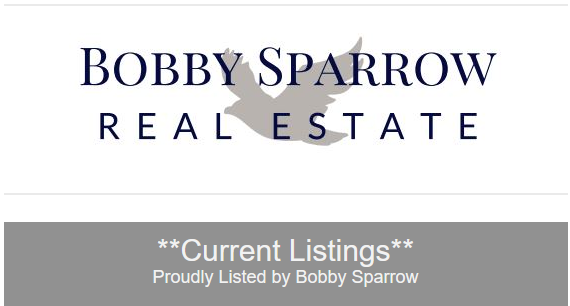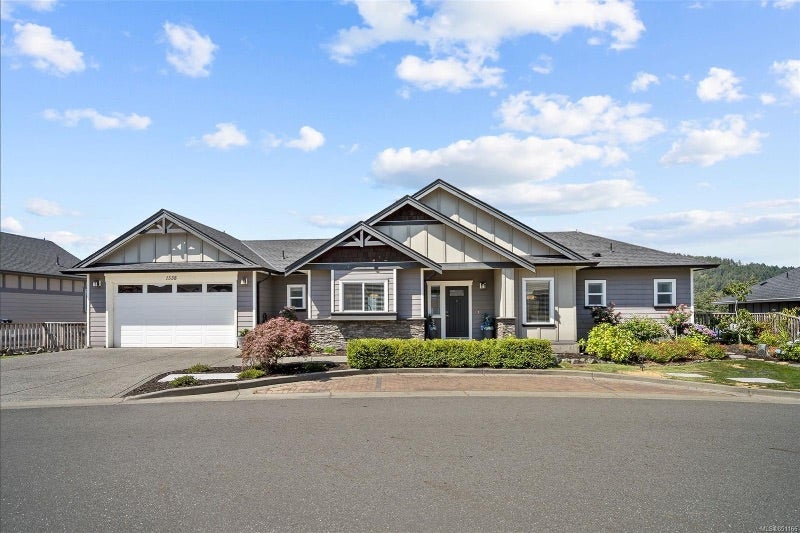 1338 Artesian Court - Langford, BC.


LIST PRICE - $839,900.00
3 Bedroom, 3 Bathroom
2,688 Sq Ft. 
More Info -
Click Here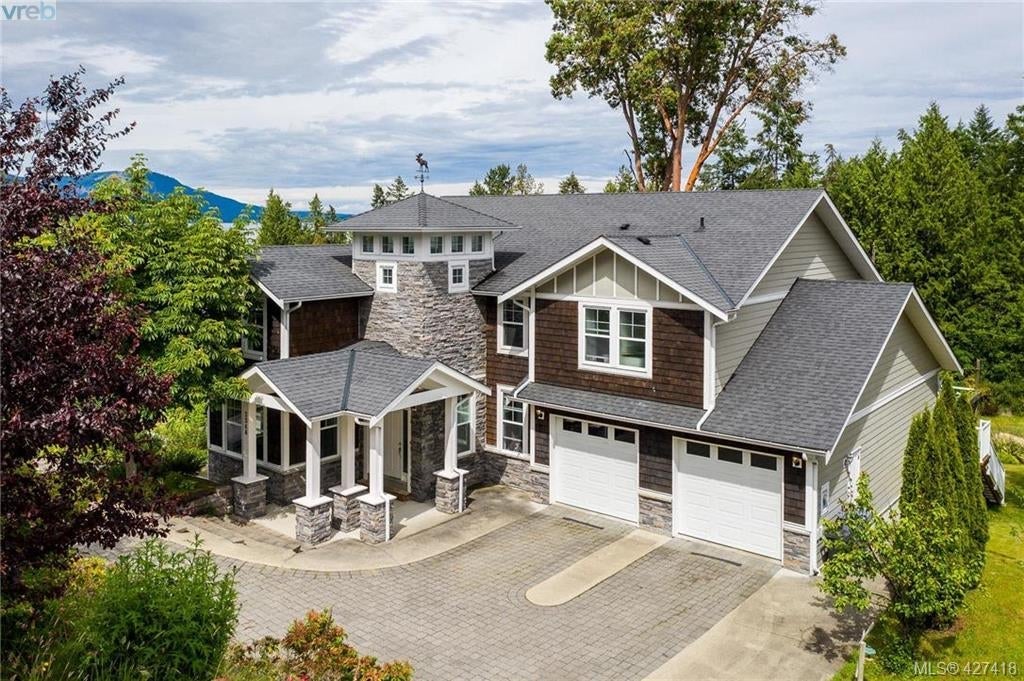 2346 Rozon Road - Mill Bay, BC.


LIST PRICE - $929,000.00
4 Bedroom, 4 Bathroom
4,400 Sq Ft. 
More Info -
Click Here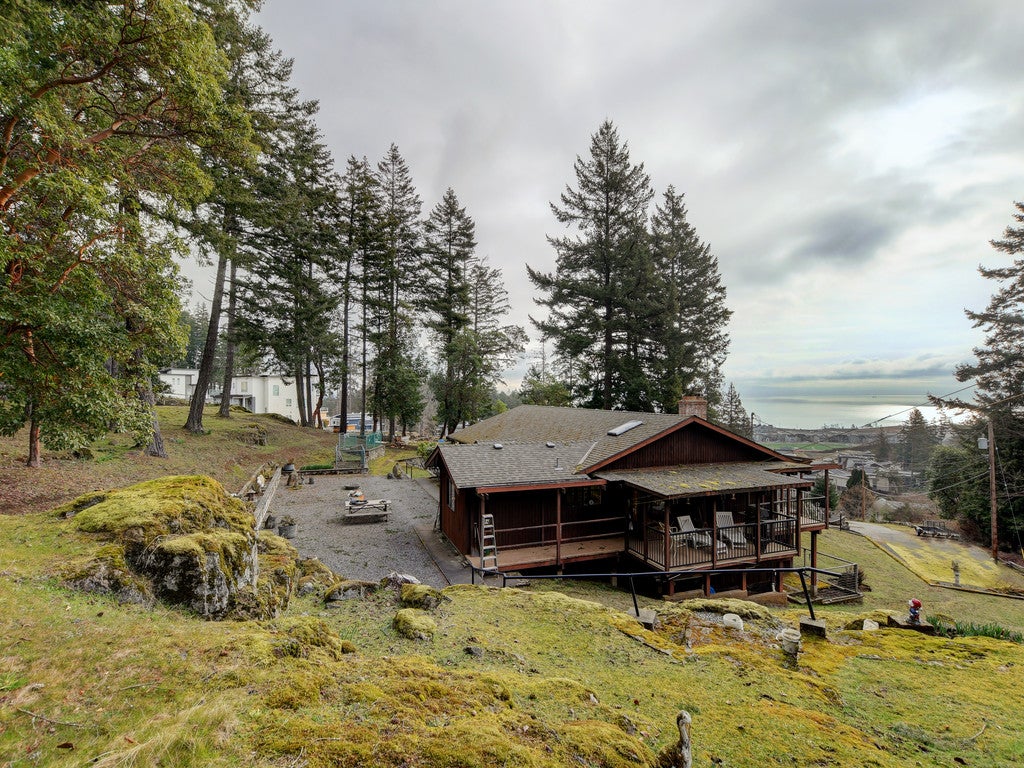 3486 Wishart Road - Colwood, BC.


LIST PRICE - $1,488,800.00
Development Opportunity!
4 Bedroom, 3 Bathroom
2,584 Sq Ft. home on a 1.72 Acre Lot!
More Info -
Click Here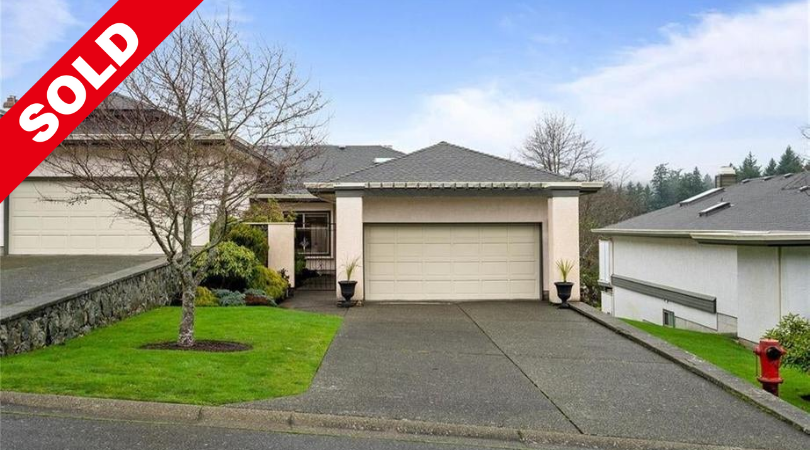 25-4360 Emily Carr Drive - Victoria, BC.


SOLD PRICE - $899,000.00
4 Bedroom, 3 Bathroom
4,310 Sq Ft.
More Info -
Click Here
306-2285 Bowker Avenue - Oak Bay, BC.


SOLD PRICE - $830,000.00
2 Bedroom, 2 Bathroom
1,159 Sq Ft.
More Info -
Click Here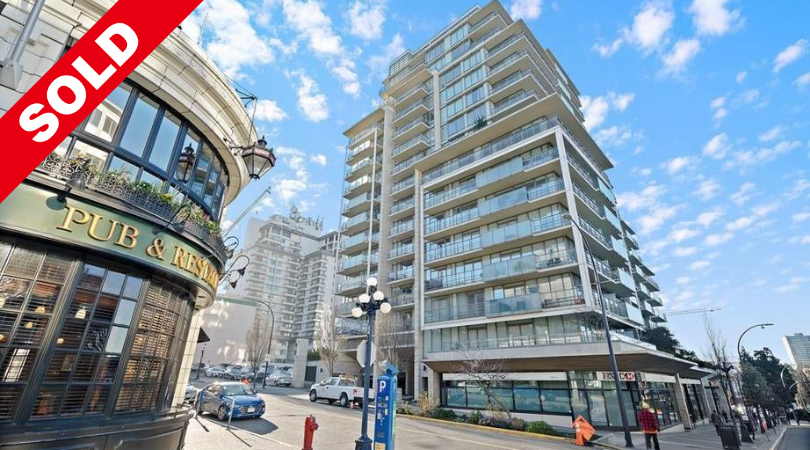 503-707 Courtney Street - Downtown Victoria, BC.


SOLD PRICE - $520,000.00
1 Bedroom, 1 Bathroom
800 Sq Ft.


20-storey Montrose Wintergarden Hotel proposal unveiled for Blanshard at Fort 
A proposal for a 20-storey hotel along the 700-block of Fort Street at Blanshard Street unveiled in January has been formally submitted to the City of Victoria.  
The 128-room wedge-shaped highrise is envisioned for a trio of properties at the northwest corner of the intersection currently occupied by retailers that include a Monk's Office outlet and Ditch Records, and a surface parking lot.  
Developer Merchant House Capital believes their concept for the complex, which will focus on longer-term clients and a changing travel market, will fill a niche in the Capital.
READ MORE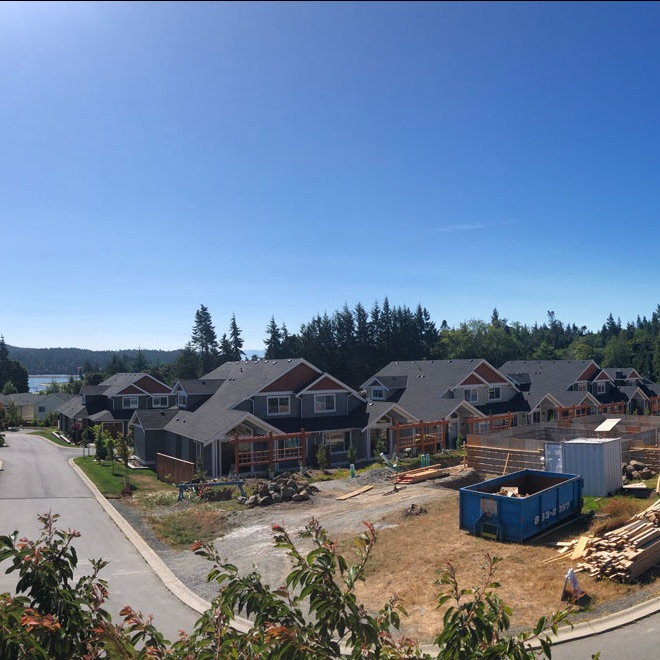 Sooke's Heron View oceanfront townhomes see sales spike as COVID changes real-estate trendsNew townhome sales at an oceanfront community in Sooke have surged in recent months as the impacts of COVID-19 leave homebuyers with a renewed appetite for semi-rural and small town real-estate offerings.  
Situated near Sooke's Whiffin Spit nature area just west of the village centre, the master-planned, 91-residence Heron View development is entering its second-to-last phase of construction to keep up with demand for its executive-style, bi-level townhomes overlooking Sooke Harbour.
READ MORE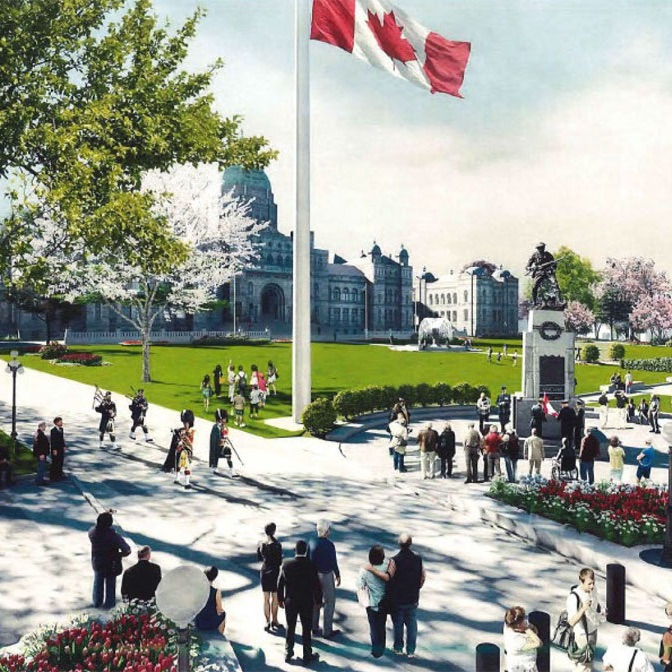 Province to undertake public realm and security upgrades to Parliament Buildings lawn
In 1893 construction began on the British Columbia Parliament Buildings, and nearly 120-years later the provincial house of government plans to undertake security and aesthetic upgrades along its Belleville Street frontage.
Although municipal approvals are not required for the work, the province has submitted plans to the City of Victoria's Heritage Advisory Panel as a formal preview of a reconceptualization of the legislature's world-renowned lawn that will include an expanded cenotaph plaza on Belleville Street at Government Street, new walking paths for the public, raised planters, a raised lawn, raised edges along the property and removable bollards at driveway entrances.
READ MORE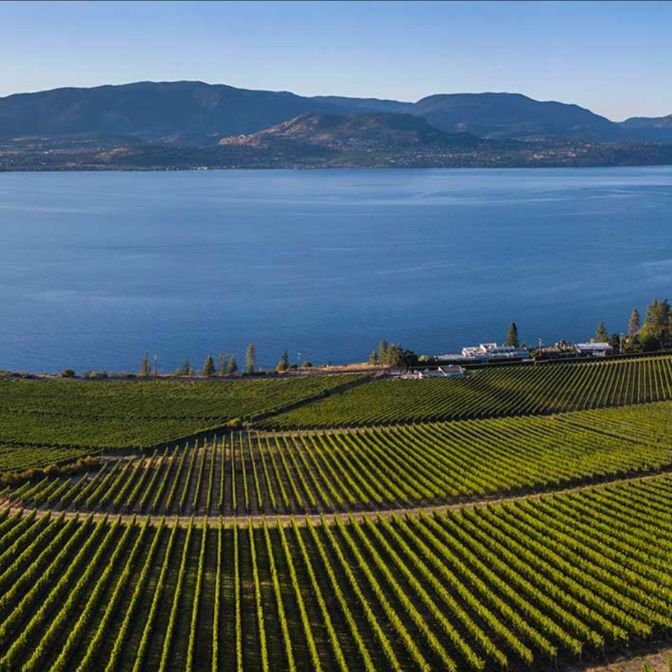 Cedar Creek Estate Winery
Kelowna, BC
---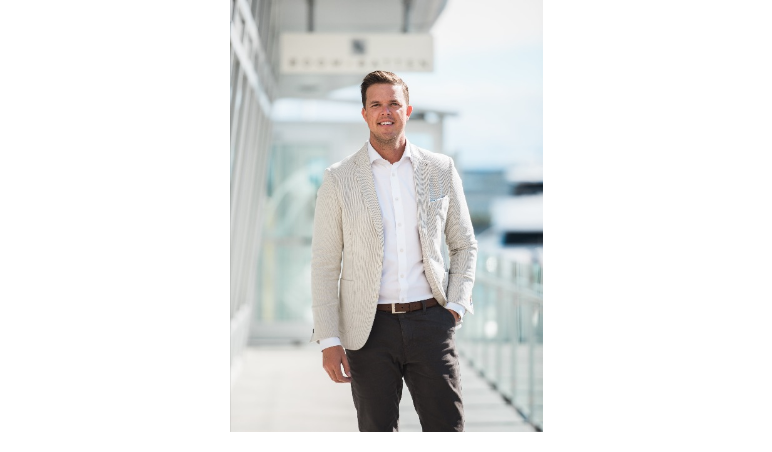 ---
Occasionally, a friend, family member or neighbor might ask you to recommend a real estate agent.
When that happens, please feel free to give them my name.
I truly appreciate your referrals!
Cell. (250) 857-2883
Office. (250) 385-2033
www.bobbysparrowrealty.com
---
Contact me for a complimentary, no obligation real estate check-up. I'll review up-to-date market trends in your immediate area, the current resale value of your home, and tips on improving the value of your home. 
---