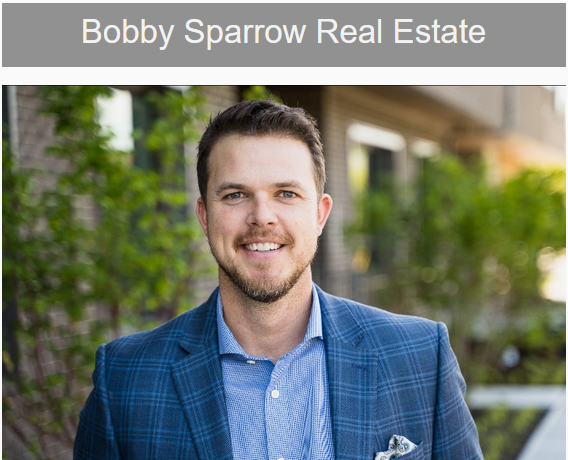 Hi Everyone,
I hope you are having a great summer!
My summer is off to a busy start. Over the last month I have incorporated my business (Bobby Sparrow Personal Real Estate Corporation), listed 5 properties, sold 8 properties and my dog Bear turned 5 months old. On top of all of this, after 4 great years at Newport Realty, I recently decided to make the move and I am now working out of the RE/MAX Camosun office.
As expected, due to the affects of COVID19, we are having a late spring market and things are really cruising along at a rapid pace right now in our Victoria Real Estate market. We are seeing multiple offers on many properties and homes selling in less than 24 hours, all things we are used to experiencing in our typical spring market. Listings are climbing back up to where they were in June 2019 and sales are right on track for June in comparison to June 2019. Over the past 3 weeks we have had 30-45 sales per day, this is a terrific volume of sales and is right on pace with what we want to see at this time of year. 
With Vancouver Island having such a great grip on COVID19 right now, many buyers and sellers are feeling very comfortable allowing others into their homes and vice versa. We are following very strict protocol to insure everyone's safety and things are working out very well.
I expect July will continue to be a very busy month for new listings and sales in Victoria, BC.

As always please feel free to reach out to me for all of your real estate needs.
Have a great July!!
Take care and stay healthy,
Bobby Sparrow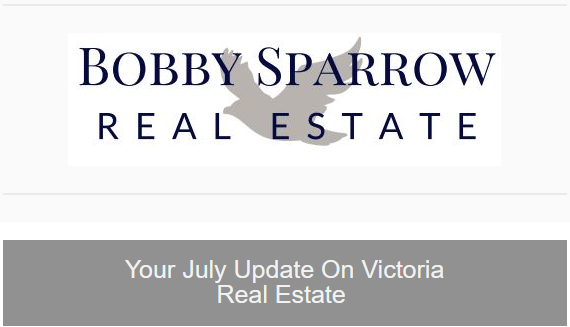 Victoria real estate market impacted by many different factors in June
A total of 808 properties sold in the Victoria Real Estate Board region this June, 9.2 per cent more than the 740 properties sold in June 2019 and 76.8 per cent more than the previous month of May 2020. Sales of condominiums were down 3.2 per cent from June 2019 with 209 units sold. Sales of single family homes were up 16.8 per cent from June 2019 with 460 sold.  
"This June we saw competing factors from all different sides of the real estate equation," says Victoria Real Estate Board President Sandi-Jo Ayers. "If all we do is look at numbers, we see a fairly normal June, in the midst of a very not normal world. The impact of COVID-19 on our entire economy continues. And while some buyers and sellers are slow to emerge from isolation, others have been highly active since the start of Phase 2 of BC's Restart Plan. Because of the pandemic, an eviction order that prohibited a landlord from ending a tenancy was introduced. The order may have kept some homes from going to market. The portion of this order that prevented a seller from providing vacant possession of a tenanted home was lifted late this month, which may bring some listings to market that had been stalled. Due to the pandemic alone, we have multiple factors influencing the inventory and sales in our market."  
There were 2,698 active listings for sale on the Victoria Real Estate Board Multiple Listing Service® at the end of June 2020, 11.3 percent fewer properties than the total available at the end of June 2019 but a 6.1 per cent increase from the 2,544 active listings for sale at the end of May 2020.    
"Additionally, the Canada Mortgage and Housing Corporation announced changes that start July 1 which will reduce the borrowing power of some buyers who insure through CMHC," adds Ayers. "This may have pushed some demand forward - although there are alternate suppliers of mortgage insurance. Ongoing low inventory levels also mean that we are seeing a fair number of multiple offers. The condo market is slightly softer in terms of sales numbers. This may be in part due to the recent strata insurance issues which caused concern for owners and sellers. The government promised this month to begin to address the insurance issue, so there may be some relief on the horizon. These are not normal days for local real estate, nor is this month a signal of a return to normal, regardless of the numbers. That said, buyers and sellers are successfully navigating our market with the help of local REALTORS®, who know how to implement health and safety protocols and understand the complexities of our current market. As always, I recommend you consult your Realtor to understand what is happening in the moment."  
The Multiple Listing Service® Home Price Index benchmark value for a single family home in the Victoria Core in June 2019 was $861,800. The benchmark value for the same home in June 2020 increased by 4 per cent to $896,200, 1.2 per cent more than May's value of $885,400. The MLS® HPI benchmark value for a condominium in the Victoria Core area in June 2019 was $519,100, while the benchmark value for the same condominium in June 2020 increased by 1.3 per cent to $525,600, 1.6 per cent less than the May value of $534,300.
Complete Stats Package -
Click Here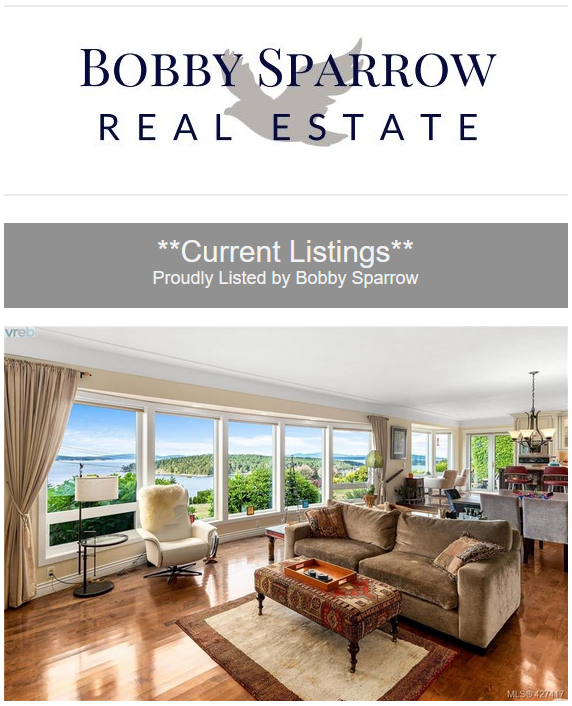 1555 Sylvan Place - North Saanich, BC.


LIST PRICE - $1,449,000.00
3 Bedroom, 2 Bathroom
901 Sq Ft. 
More Info -
Click Here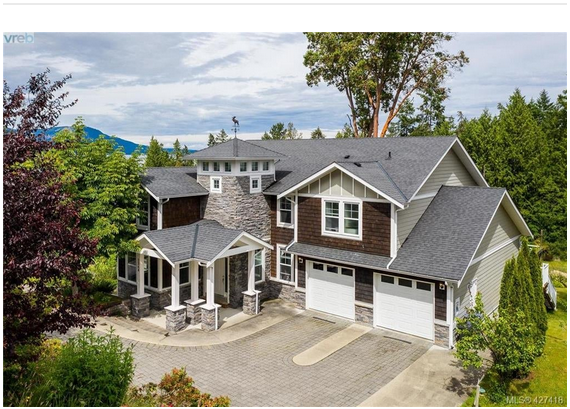 2346 Rozon Road - Mill Bay, BC.


LIST PRICE - $955,000.00
4 Bedroom, 4 Bathroom
4,400 Sq Ft. 
More Info -
Click Here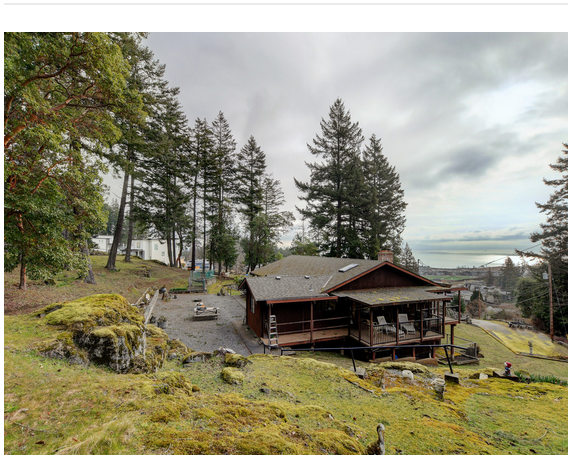 3486 Wishart Road - Colwood, BC.


LIST PRICE - $1,488,800.00
Development Opportunity!
4 Bedroom, 3 Bathroom
2,584 Sq Ft. home on a 1.72 Acre Lot!
More Info -
Click Here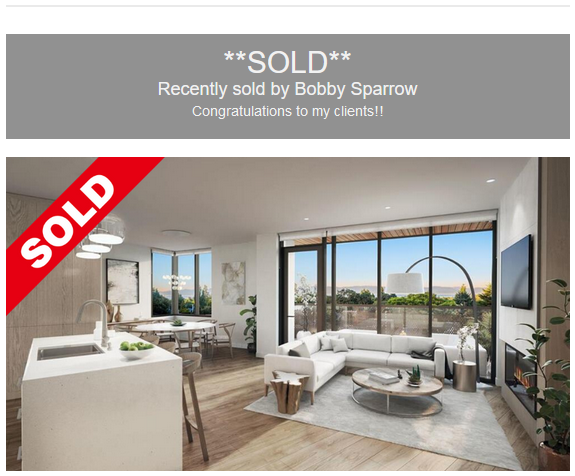 104-1201 Fort Street - Victoria, BC.


SOLD PRICE - $1,300,000.00
2 Bedroom, 2 Bathroom
1,277 Sq Ft.
More Info -
Click Here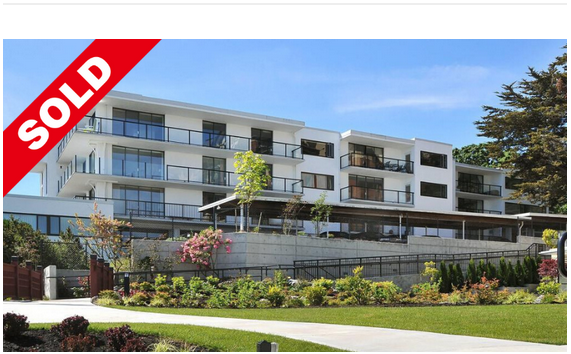 306-1159 Beach Drive - Oak Bay, BC.


SOLD PRICE - $548,150.00
1 Bedroom, 2 Bathroom
901 Sq Ft.
More Info -
Click Here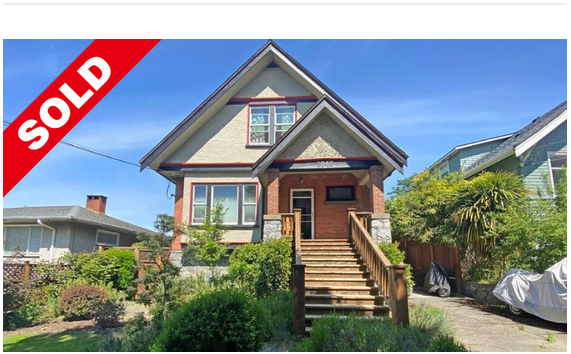 1046 Topaz Avenue - Victoria, BC.


SOLD PRICE - $775,000.00
3 Bedroom, 2 Bathroom
1640 Sq Ft.
More Info -
Click Here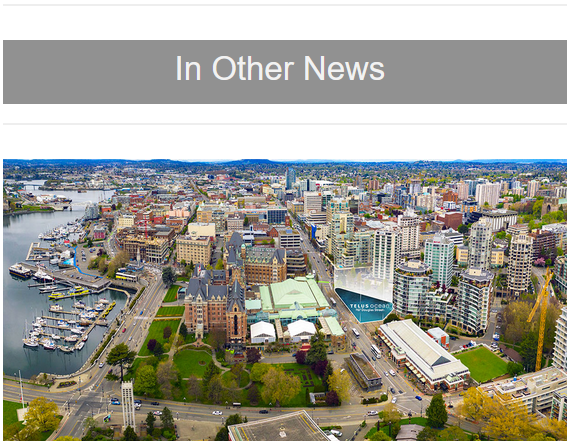 City of Victoria, TELUS & Aryze Developments reveal plans for office tower on Apex Site at Douglas and Humboldt streets 
TELUS Communications Inc. intends to bring the TELUS Ocean project to Victoria, as part of an acquisition of the "Apex" site, a parcel of City-owned land at 749‑767 Douglas Street, on the corner of Douglas and Humboldt Streets.  
The proposed commercial office and retail building will become TELUS's regional headquarters for approximately 250 employees and home to an innovation hub that will showcase advanced communications and information technology. As a leading international employer, the ability to secure TELUS's regional headquarters and innovation centre in the downtown core will also help support the growth of family sustaining jobs in Victoria.
READ MORE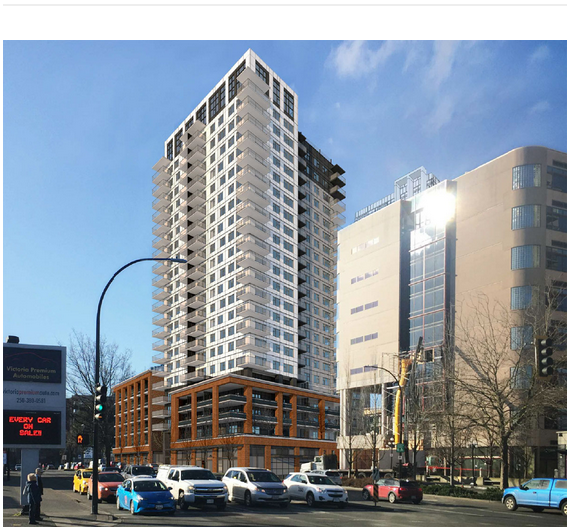 23-storey Hudson Place Two rental tower approved as final phase of The Hudson District
A 23-storey mixed-use residential and commercial tower proposed for downtown Victoria's Hudson District has been approved by the City.Dubbed Hudson Place Two, the nearly 72 meter tall highrise is destined for the 1700-block of Blanshard Street immediately east of Hudson Place One, which today stands as Vancouver Island's tallest building at 25-storeys (85 meters) above the 700-block of Harald Street.
READ MORE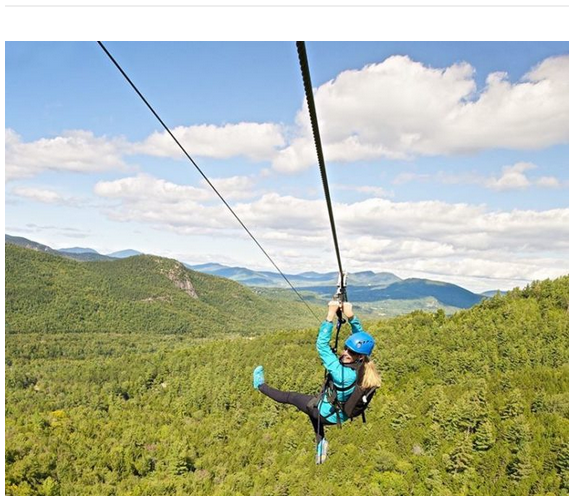 Mount Washington officially opens longest zipline on Vancouver Island
Now is the time to take flight. Unfold your wings and soar through the treetops on Mt. Washington's newest adventure, the Eagle's Flight ZipTour! Enjoy the rush of freedom as you fly down the face of the mountain reaching speeds up to 100 kph.
READ MORE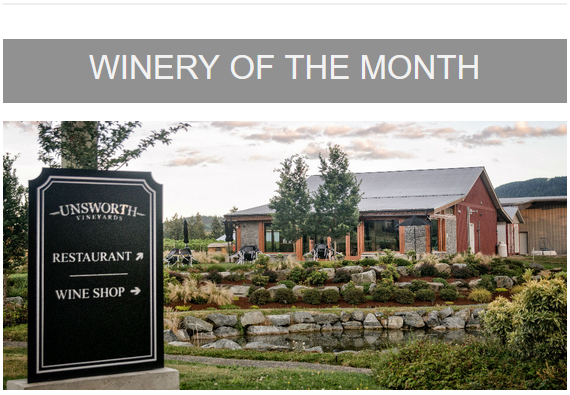 Unsworth Vineyards
Vancouver Island, BC
---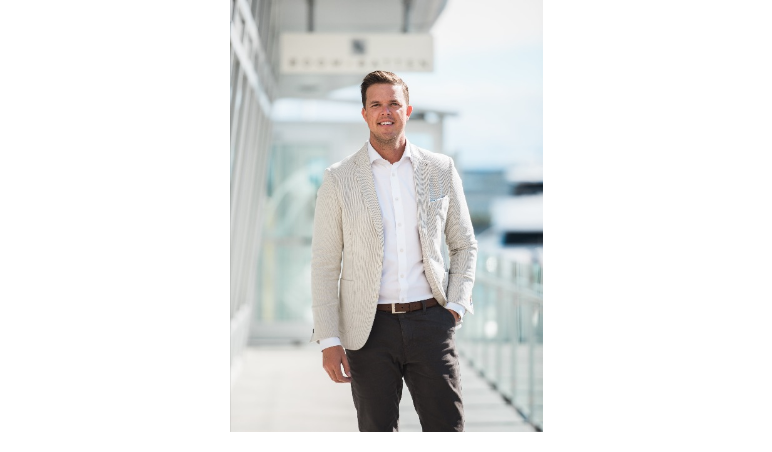 ---
Occasionally, a friend, family member or neighbor might ask you to recommend a real estate agent.
When that happens, please feel free to give them my name.
I truly appreciate your referrals!
Cell. (250) 857-2883
Office. (250) 385-2033
www.bobbysparrowrealty.com
---
Contact me for a complimentary, no obligation real estate check-up. I'll review up-to-date market trends in your immediate area, the current resale value of your home, and tips on improving the value of your home. 
---