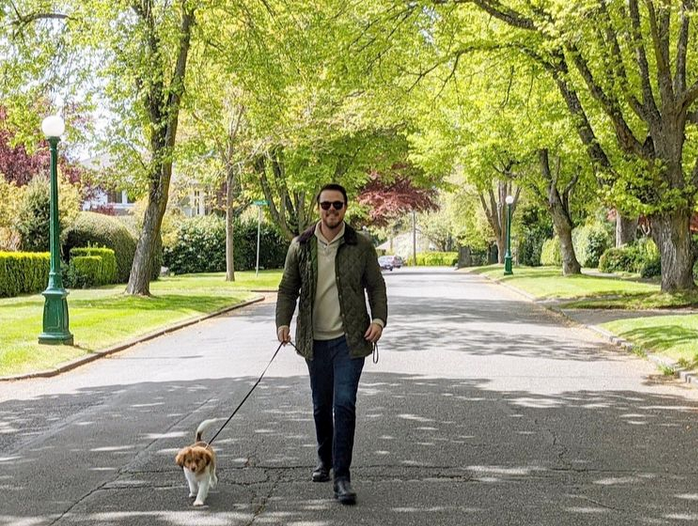 It appears we have hit the peak of COVID19 and many buyers and sellers are starting the buying/selling process again. The first two weeks of April were very quiet and sales were down to 5-10 per day, which is extremely slow. Sales are going up and were in the 15-25 per day range over the last 7 days. New listings are now coming on the market at a much more steady and normal pace.
I believe we are going to have a late spring market and that May, June and July are going to be extremely busy times. Rates are low, the weather is improving each day and BC will likely begin to open up businesses like many other provinces are currently doing. As long as we all follow the proper safety protocol and are respectful and smart while doing so, we can carry on with buying and selling homes. I expect this will be the new normal for at least the next year, we need to adapt to this new normal and so far we are doing an excellent job!  

Over the last few months, you may have felt like you were dropped into the middle of a strange land and told to find your way — without a map! For most homeowners, the COVID-19 outbreak hasn't been easy to navigate. Chances are, you've had to make some challenging decisions regarding many aspects of your life.
In many cases, what has made these decisions so challenging has been the uncertainty all around us.
So, I want you to know that while I can't answer all of your questions, I'm here to help when it comes to questions about your real estate investment. I can get you the most accurate and up-to-date information on what's happening in the market as a whole, and in your neighborhood.
I'm happy to help. And, of course, if you need to move this year, please give me a call. I'll give you a clear idea as to what to expect and what's possible.
Take care and stay healthy,
Bobby Sparrow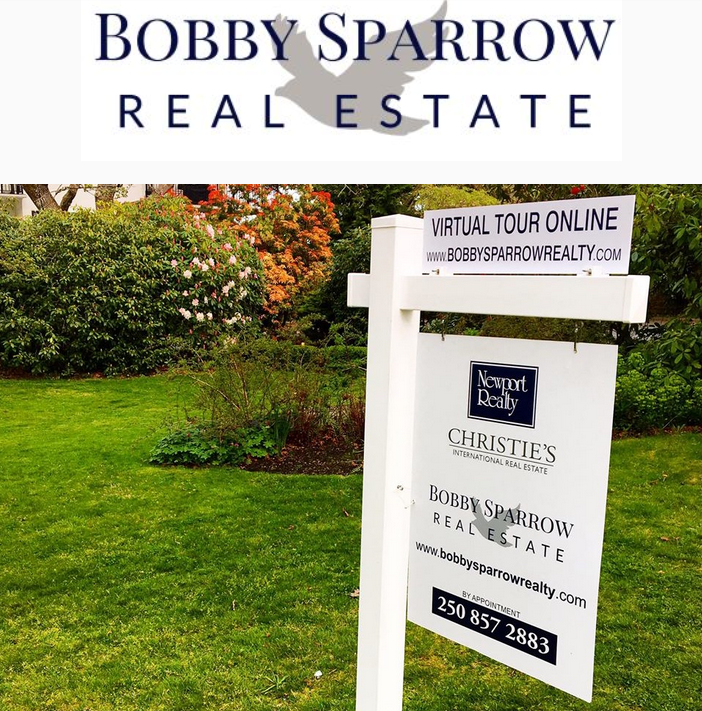 Victoria Spring market far from the usual as real estate continues to react to pandemic
A total of 287 properties sold in the Victoria Real Estate Board region this April, 58.8 per cent fewer than the 696 properties sold in April 2019 and 52.8 per cent fewer than the previous month of March 2020. Sales of condominiums were down 64 per cent from April 2019 with 73 units sold. Sales of single family homes were down 55.8 per cent from April 2019 with 163 sold.  
"We continue to see the impact of the COVID-19 pandemic on the local real estate market," says Victoria Real Estate Board President Sandi-Jo Ayers. "Sales numbers are much lower than what we expected to see this spring and new listings are slow to come to market as owners wait to see what our community's trajectory is over the course of this pandemic. As a result, the available inventory of properties for sale remains lower than in April last year. Like so many other industries, much of the real estate market is watching, waiting and adapting."    
There were 2,305 active listings for sale on the Victoria Real Estate Board Multiple Listing Service® at the end of April 2020, 16.2 percent fewer properties than the total available at the end of April 2019 but a 2.4 per cent increase from the 2,252 active listings for sale at the end of March 2020.    
"Real estate services and REALTORS® were declared an essential service by our province in March in order to protect consumers who need to make real estate transactions during this time," adds Ayers. "This responsibility has opened opportunities for our profession to adapt our way of doing business to ensure our community's health is protected. Technology has allowed us to move much of our work online. Now you can participate in an open house from the comfort of your couch and manage your contracts and negotiations securely online. Of course, the vast majority of transactions still require an in-person showing at some point and so local Realtors are ensuring they are adhering to the advice of the Provincial Health Officer. We know that we are in complex times, but also that some people need to buy and sell. Our message has been and will be moving forward - if you need us, we are here."  
The Multiple Listing Service® Home Price Index benchmark value for a single family home in the Victoria Core in April 2019 was $843,500. The benchmark value for the same home in April 2020 increased by 4.6 per cent to $882,700, 0.6 per cent more than March's value of $877,700. The MLS® HPI benchmark value for a condominium in the Victoria Core area in April 2019 was $512,700 while the benchmark value for the same condominium in April 2020 increased by 3.5 per cent to $530,700, 0.2 per cent less than the March value of $531,900.
Complete Stats Package -
Click Here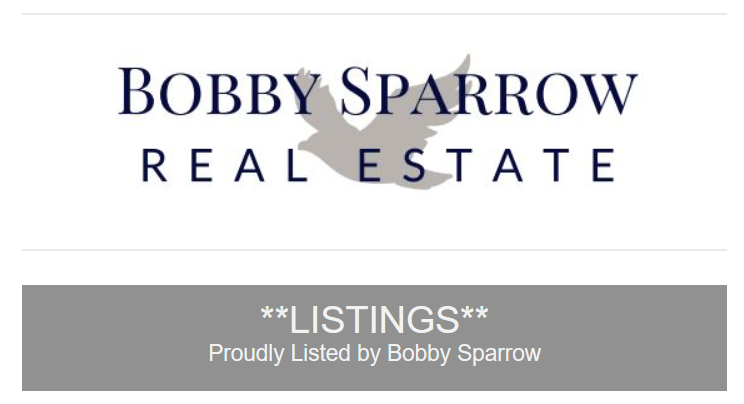 306-1159 Beach Drive - Oak Bay, BC.


LIST PRICE - $550,000
1 Bedroom, 2 Bathroom
901 Sq Ft. 
More Info -
Click Here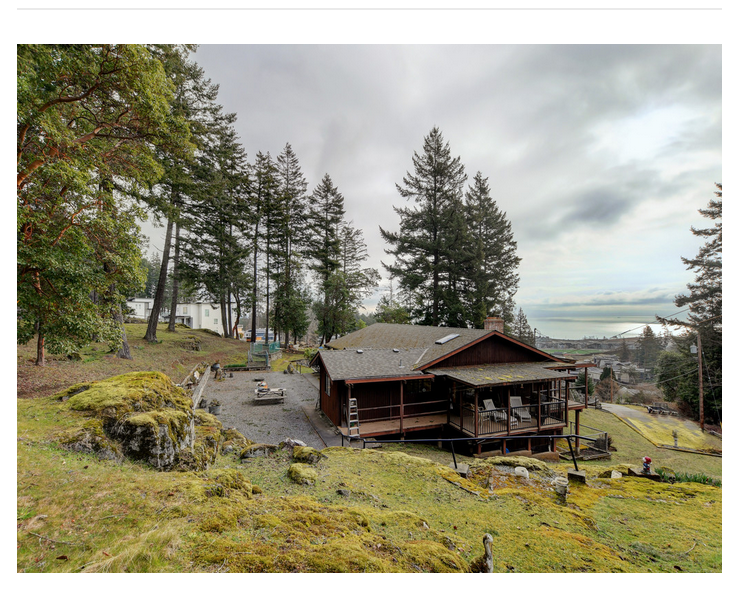 3486 Wishart Road - Colwood, BC.


LIST PRICE - $1,488,800
4 Bedroom, 3 Bathroom
2,584 Sq Ft. home on a 1.72 Acre Lot!
More Info -
Click Here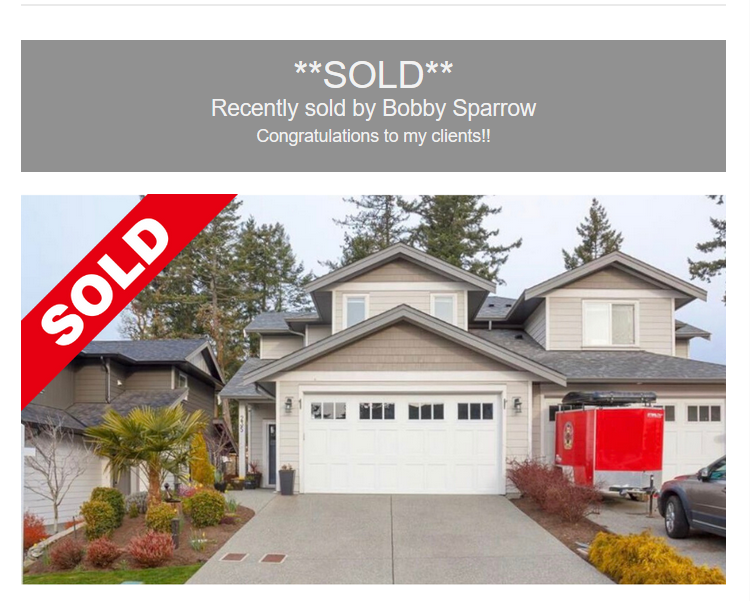 235 Bellamy Link - Langford, BC.


SOLD PRICE - $637,000
3 Bedroom, 3 Bathroom
1,604 Sq Ft.
More Info -
Click Here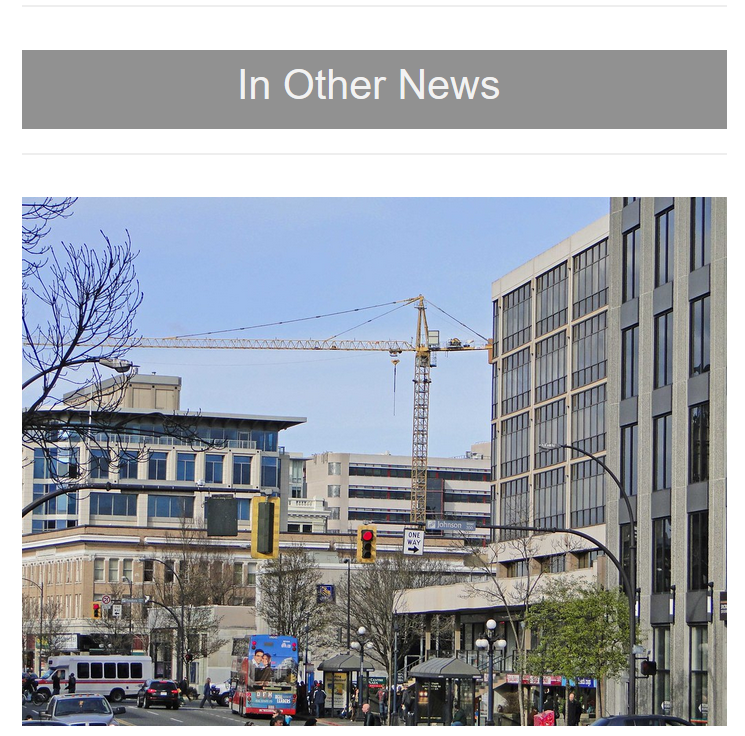 Pre-sale condo industry well suited to COVID-19's social distancing thanks to early adoption of tech and Internet-based services for purchasersSocial distancing requirements may have changed the way Victoria's pre-sale condominium showrooms cater to the needs of their clients, but the new norms necessitated by COVID-19 are highlighting just how far the industry has come with its use of digital technologies and bespoke services for homebuyers.
READ MORE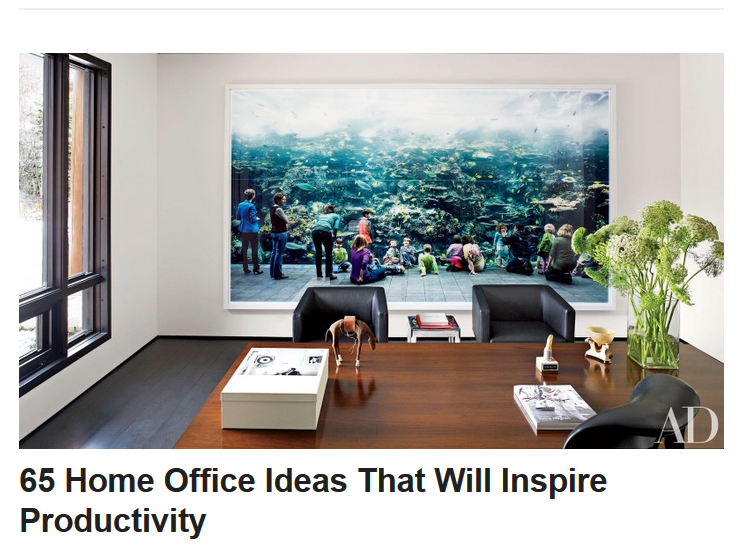 These office design ideas will actually make you want to sit down and complete your to-do list
READ MORE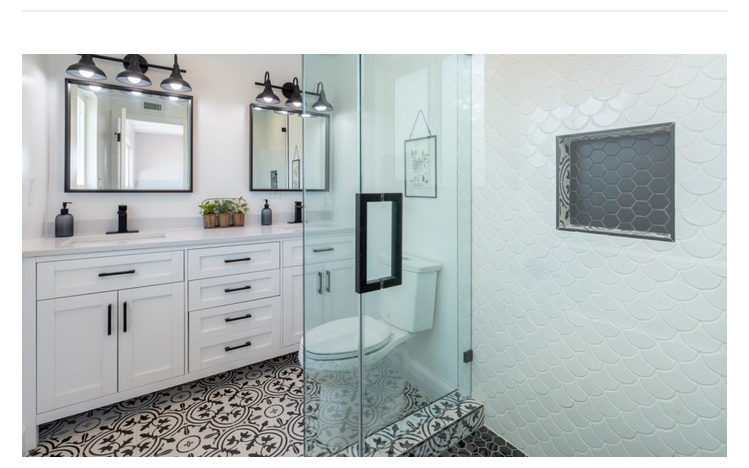 Bathtub Conversion, It's a Walk-In the Shower Stand-alone showers have been rising in popularity as the primary bathing method in many homes—they're practical, spacious, and downright gorgeous. If you've been reconsidering your bathroom's space with a shower conversion, think about the following important considerations to help you get started.
READ MORE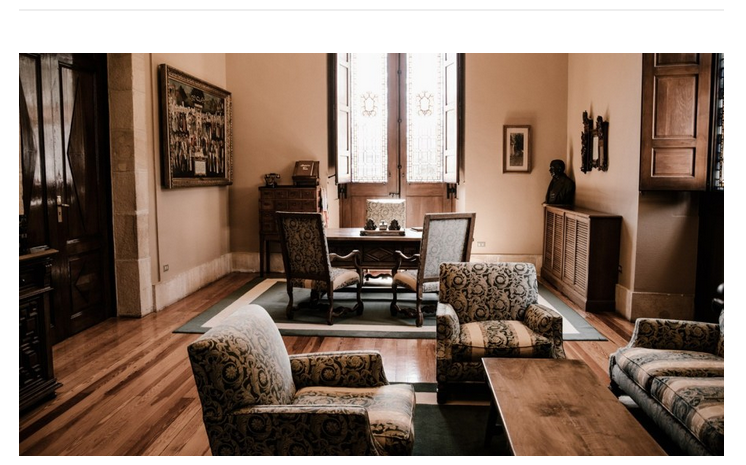 5 Things You Should Never Remove When Renovating an Older HomeHeritage homes have features that new builds just can't replicate: soaring ceilings, gorgeous trim and solid construction are just a few reasons people fall in love with these charming properties. However, when it comes to renovating a heritage home, it can sometimes seem daunting. New homeowners may look at an older home's overall décor and feel compelled to gut everything to get a fresh start. But put down that crowbar and sledgehammer! Some original elements actually enhance the value of your century home, so think carefully before you launch into demo mode. After all, you don't want to decrease the value of your home, right? 
READ MORE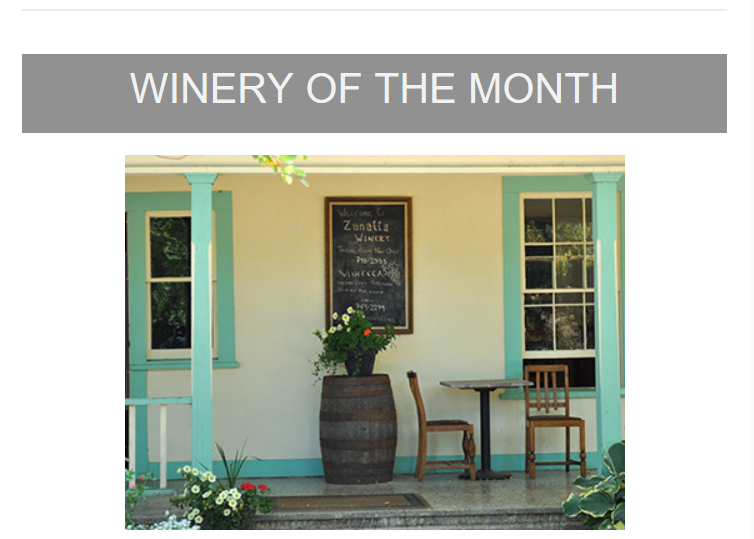 Zanatta Winery
Vancouver Island, BC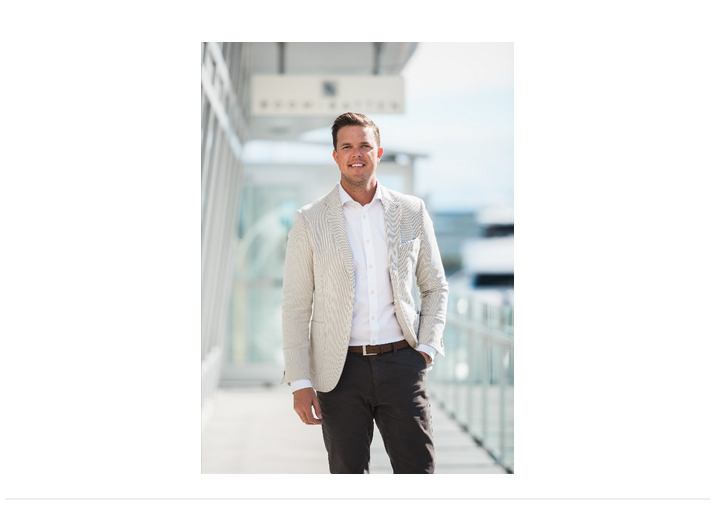 When you get asked:
  Occasionally, a friend, family member or neighbor might ask you to recommend a real estate agent.
                                      When that happens, please feel free to give them my name.
                                                              I truly appreciate your referrals!
                                                                                        Cell. (250) 857-2883
                                                                                      Office. (250) 385-2033
                                                                               www.bobbysparrowrealty.com