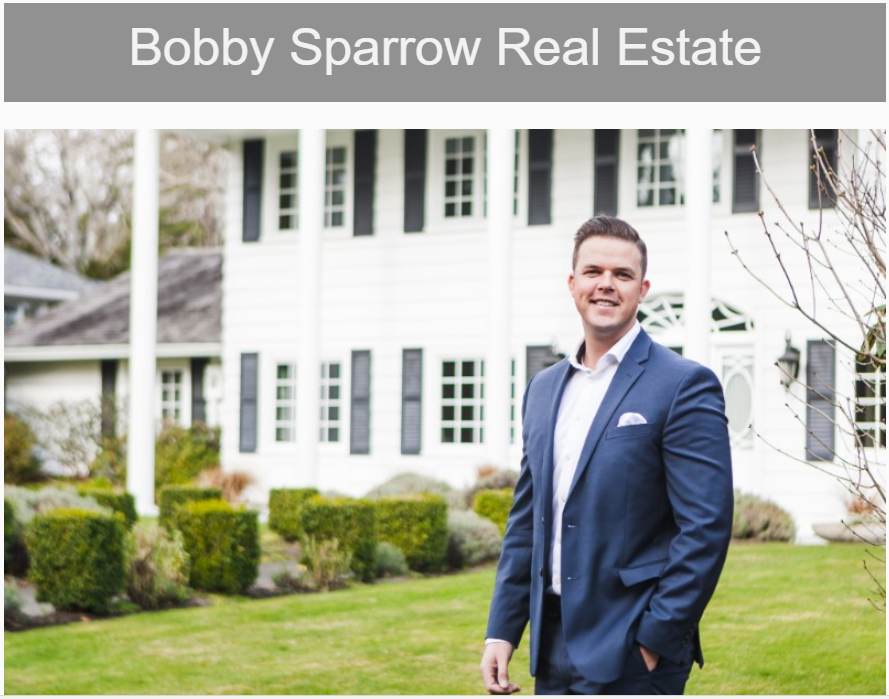 I hope you all are having an amazing summer. The weather on the island has been pretty hard to beat lately, summer has finally arrived!
Sales for June were down 29.8% in comparison to sales in June of 2017 and a 6.2% decrease from May 2018. On the plus side inventory is slowly growing, although we are still very far away from our ten year average of 4100 active listings. There were a total of 2595 active listings for sale at the end of June which is 35% more than June 2017. This number continues to climb daily.
Homes are spending a lot more time on the market and there are fewer multiple offer situations than in the past couple of years. I suspect we will continue to see more listings over the next few months and that we are headed back to a more balanced market. 
As always thank you for your continued support and please enjoy this months newsletter. If you have any questions, or you just want to say hi, please get in touch. 
I am always happy to hear from you! 
---

Continued uncertainty brings predictable results for the Victoria real estate market
A total of 708 properties sold in the Victoria Real Estate Board region this June, 29.8 per cent fewer than the 1,008 properties sold in June of last year, and a 6.2 per cent decrease from May 2018. The sales of condominiums were down 25.1 per cent from last year in June with 230 units sold. Sales of single family homes were down 34.7 per cent from 2017 with 357 sold this June.
"June typically signals the conclusion of the busy spring market, and activity lightens into the summer," says Victoria Real Estate Board President Kyle Kerr. "However, because of decelerating growth due to aggressive government implementation of policies to reduce demand, Victoria's real estate market has been hobbled since the start of the year when federal restrictions around mortgage qualifications were rolled out. Even demand side measures that are not yet live, like the Vancouver/Kelowna/Nanaimo/Victoria-specific Speculation Tax, are dragging the market down as many consumers stand aside to watch what happens."
There were a total of 2,595 active listings for sale on the Victoria Real Estate Board Multiple Listing Service® at the end of June 2018, an increase of 8.4 per cent compared to the month of May and 35.5 per cent more than the 1,915 active listings for sale at the end of June 2017.  
"The good news is that inventory is slowly being added to the market, though we are still very far off from our ten year average inventory level of 4,100 listings" adds President Kerr. "The slower pace of the market has created more time for buyers who may have been hesitant to jump in during the high pressure market conditions of recent years. Homes are spending a bit longer on the market and there are fewer multiple offer situations than in the past, and if we see more listings over the next few months we may be heading back into a more balanced market situation. Every type and location of property is a separate segment of our market, and there are varying pressures and demands, so if you are buying or selling it is wise to take advantage of the services of your local REALTOR® to help navigate this changing market."   
The Multiple Listing Service® Home Price Index benchmark value for a single family home in the Victoria Core in June 2017 was $829,600, while the benchmark value for the same home in June 2018 increased by 7.2 per cent to $889,600, higher than May's value of $878,100. The MLS® HPI benchmark value for a condominium in the Victoria Core area in June 2017 was $430,400, while the benchmark value for the same condominium in June 2018 increased by 15.4 per cent to $496,500, slightly higher than May's value of $493,900.
---
Contact me for a complimentary, no obligation Real Estate Check-up. I'll review up-to-date market trends in your immediate area, the current resale value of your home, and tips on improving the value of your home. 
---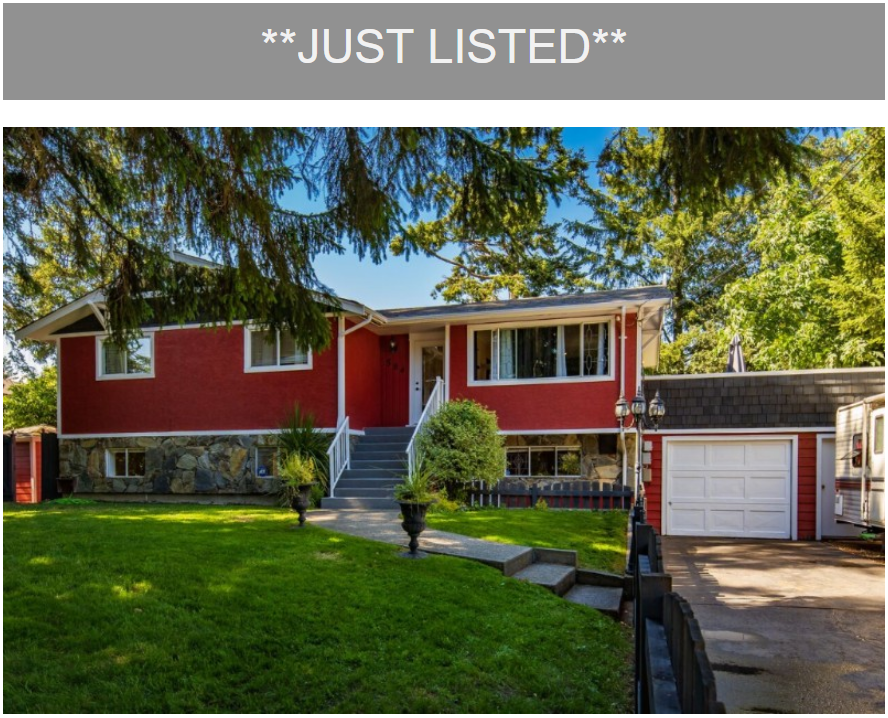 584 Atkins Avenue - Langford, BC
6 Bedroom, 3 Bathroom
2,202 Sq Ft.
---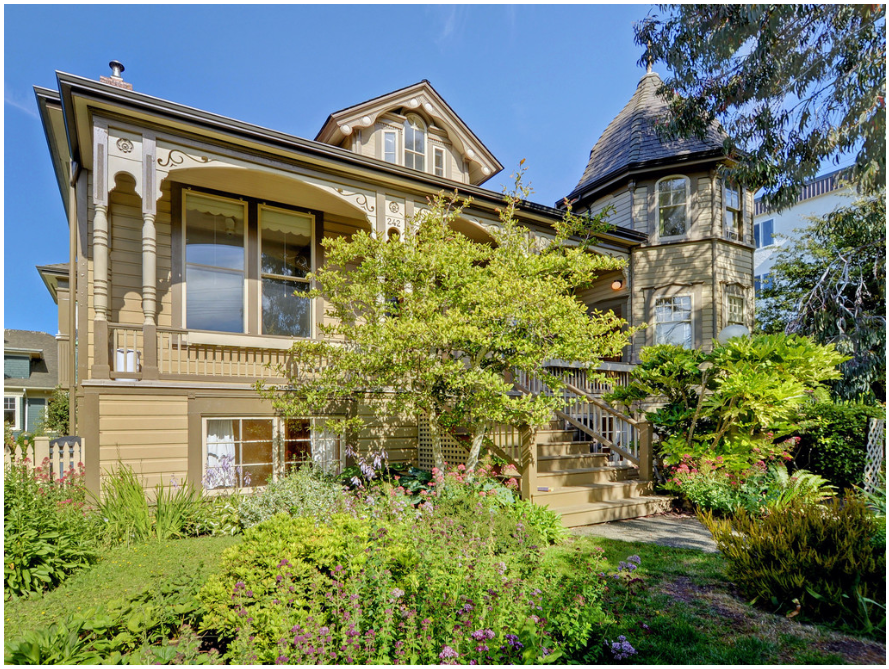 2-242 Robert Street - Victoria, BC
2 Bedroom, 1 Bathroom
820 Sq Ft.
---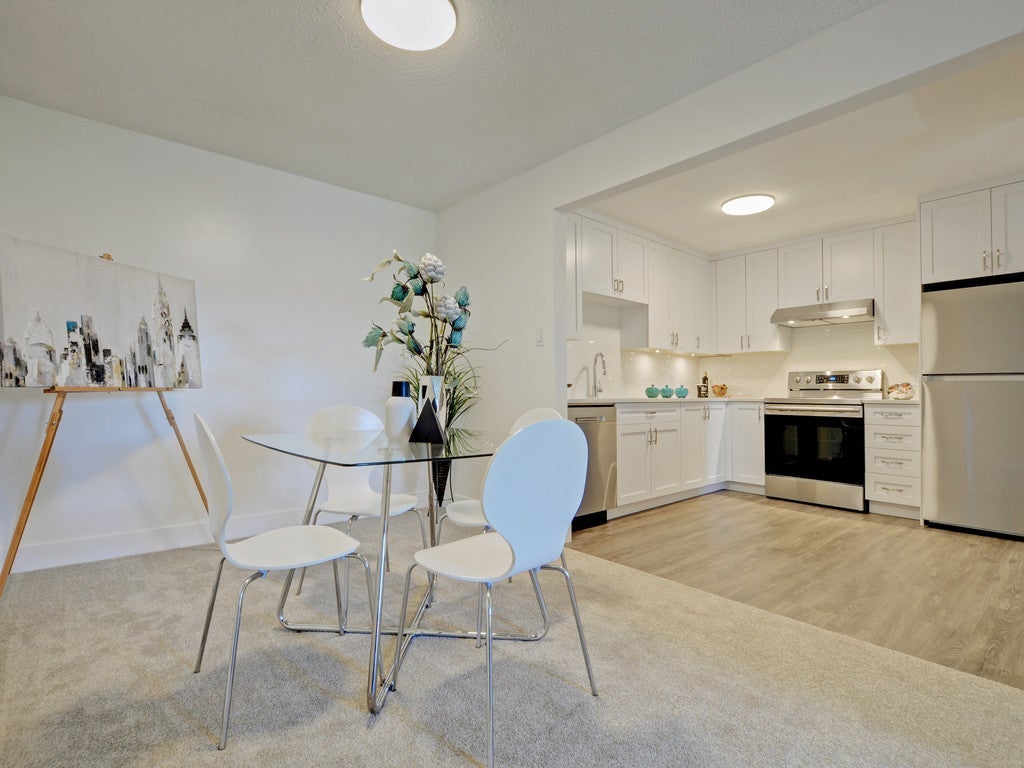 304-81 Gorge Rd. West - Victoria, BC
2 Bedroom, 2 Bathroom
1,077 Sq Ft.
---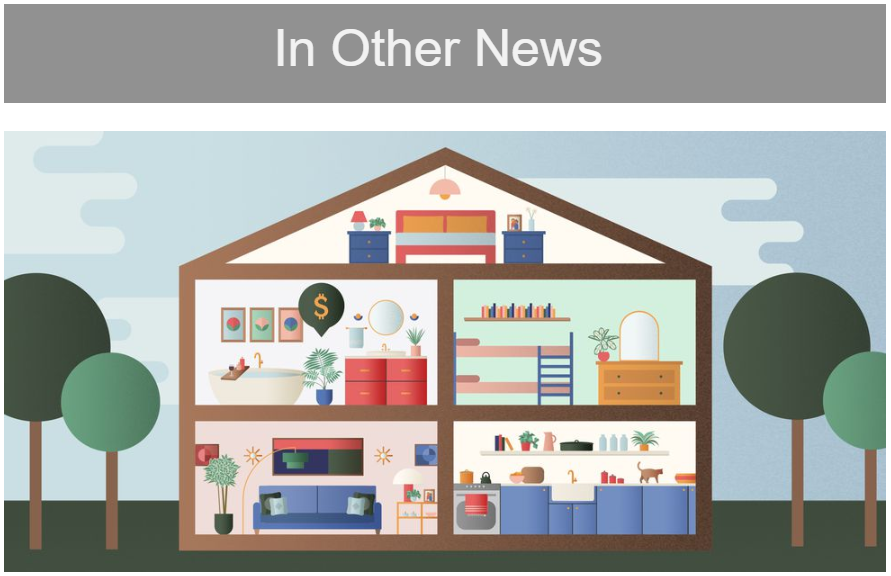 Is Your Renovation Actually Worth It?
If you're considering a renovation, there's one question that's probably at the top of your list: "How much should I spend?" Well, the answer is, it depends.
If you plan to stay in your home for five years or more, invest what you can afford for the look and upgrades you want. If you're planning to sell, take a different approach. Focus on getting back the maximum return on your investment. U.S. homeowners spend more than $300 billion a year on renovations and repairs, according to the Joint Centers for Housing Studies of Harvard University, so it only makes sense you want to get that money back. And then some....
---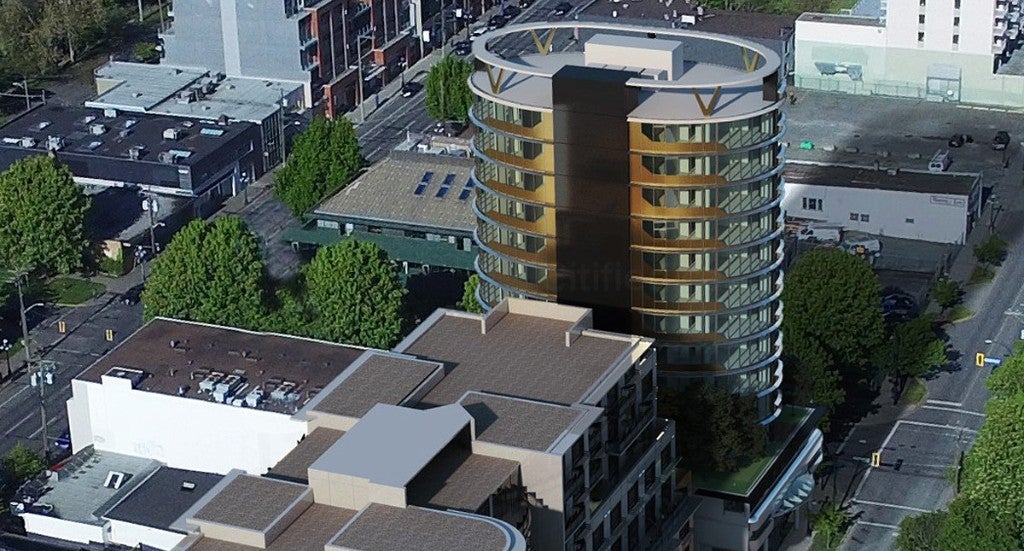 High-end 'Ventana' condominium tower planned for View and Vancouver streets in Victoria
A luxury mixed-use condominium and retail project has been proposed for a long-vacant lot overlooking the View and Vancouver streets intersection, Citified has learned.
Dubbed The Ventana and rising to 14-storeys, the oval-shaped high rise designed by architect Jan Zak will be comprised of 21 residences sized at approximately 1,500 square feet, while two retail units will front onto the street below.
A rarity among Victoria's condominium offerings, developer Don Charity of Mosaic Properties confirms purchasers will have the opportunity to combine two suites at Ventana to occupy an entire floor of the tower...
READ MORE
---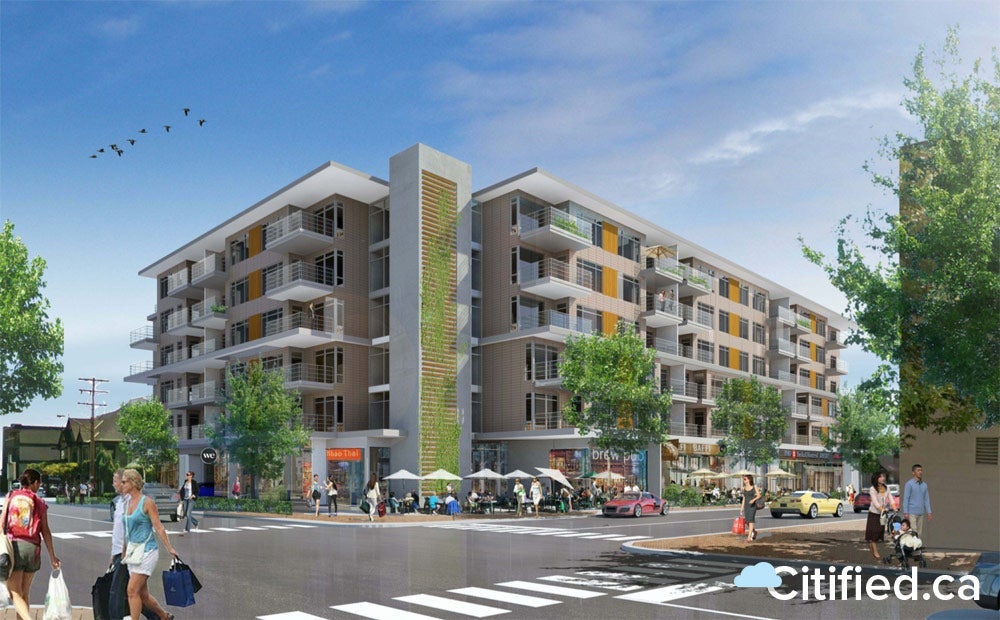 Mixed-use residential, retail and office complex pitched for Sidney's old fire hall site
A mixed-use condominium, retail and office development has been proposed for Sidney's old fire hall site recently sold to offset the cost of a new Community Safety Building, Citified has learned.
The 42,400 square square foot property on Third Street at Sidney Avenue has served as the location of the town's fire hall since the 1930's. If newly-unveiled plans by developers Fraser McColl and Dan Robbins are approved, the land could soon be transformed into 85-units of housing, nearly 17,000 square feet of retail space and 2,500 square feet of office space...
---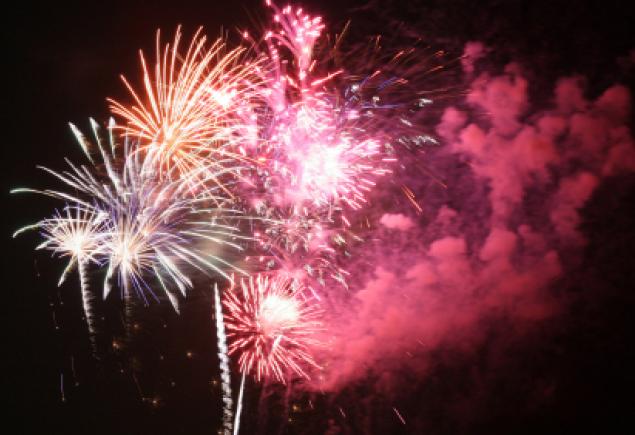 FIREWORKS AT BUTCHART GARDENS
Every Saturday through July and August, you can experience a jaw-dropping firework show from the comfort of our fireworks lawn. Gasp, clap and laugh through the original aerial and ground production, pioneered by Jennie Butchart's great-grandson, Christopher, and choreographed to music to delight and awe.
---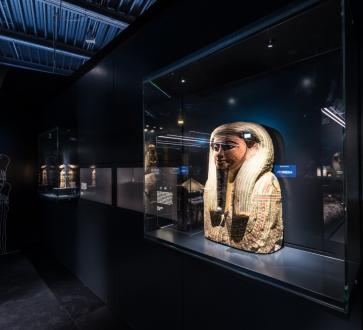 EGYPT: THE TIME OF PHARAOHS
ROYAL BRITISH COLUMBIA MUSEUM MAY 18 TO DECEMBER 31, 2018 
Our collective fascination with Egypt may centre on the pyramids, intricate death rituals and glittering treasures of the Pharaohs, but much of the rest of ancient Egyptian life has remained shrouded in mystery. Now, recent advances in archaeology have uncovered information about how the everyday Egyptian lived.   
This is the first time a North American audience will be able to see this staggering exhibition, featuring priceless ancient original artifacts like a monumental bust of the female Pharaoh Hatshepsut, the box coffin of Nakht and an ornate gold and garnet necklace from the Ptolemaic period.... 
*Latest Testimonial*
" After many "adventures" in real estate over the years, Bobby was, quite simply, the best realtor we have dealt with. We honestly feel that we would have been unlikely to buy our current (perfect) house, or successfully sell our previous house at the price we wanted, if it wasn't for Bobby. He provided brilliant strategic advice and amazing commitment in ensuring both our sale of one house and purchase of another. "
- Andrew & Nancy
---
Occasionally, a friend, family member or neighbor might ask you to recommend a real estate agent.
When that happens, please feel free to give them my name. 
I truly appreciate your referrals!
Cell. (250) 857-2883
Office. (250) 385-2033
www.bobbysparrowrealty.com
---