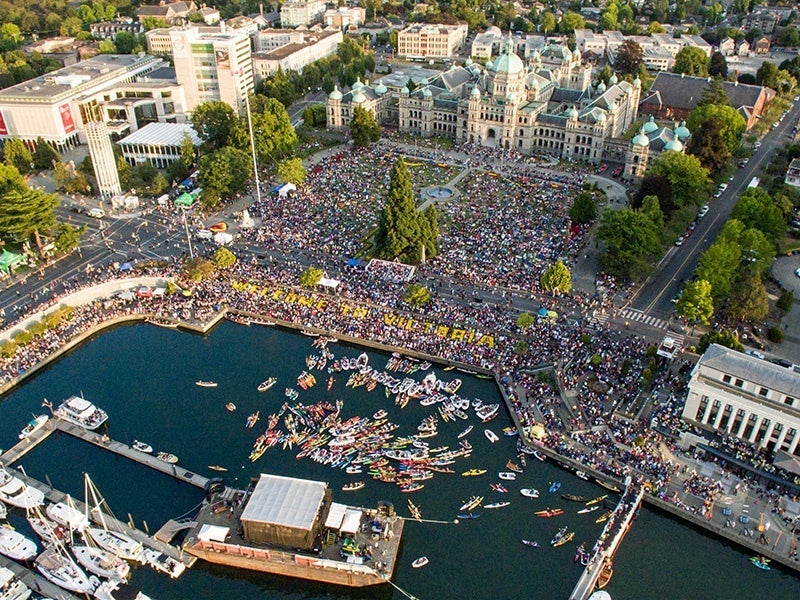 When she isn't painting in her downtown studio, artist Laura Harris finds inspiration while walking around her hometown, Victoria—a city on the tip of Vancouver Island offering ocean views on three sides
Tapping into the energy of Victoria, British Columbia, Laura Harris's large-scale abstract paintings captivate viewers in galleries across Canada, high-profile private collections, and corporate environments such as Ritz-Carlton hotels and the offices of Mercedes-Benz.
"My family has been in the city for four generations, and for good reason," she says. "Since the 1960s, Victoria has been a creative hub, with the emergence of the university's art department, and now with the rise of the so-called 'makers movement'. We have a thriving scene for jewelry making, clothing design, music, and art of all kinds."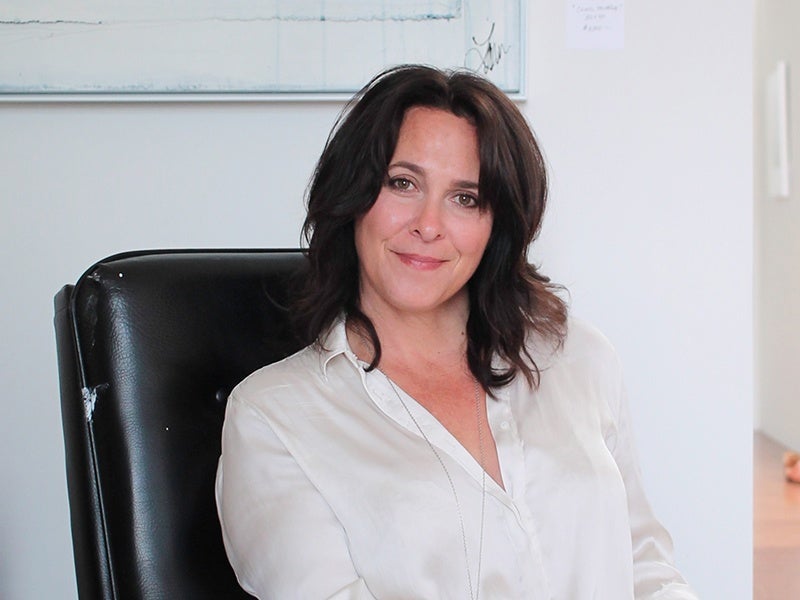 ---
Victoria-based artist Laura Harris, whose large-scale paintings tap into her memories and emotions rooted in the surrounding area.
The hottest property market of 2018
Considering Victoria's mild climate and cultural flair, it's easy to see why the city ranked as the hottest (primary) luxury housing market in the world in 2018, beating Orange County and San Diego, among other high-value locations. The market continues to be buoyant, with even more availability of homes over USD $2 million than last year, according to Jack Petrie, managing partner of Newport Realty, the exclusive affiliate of Christie's International Real Estate in the city.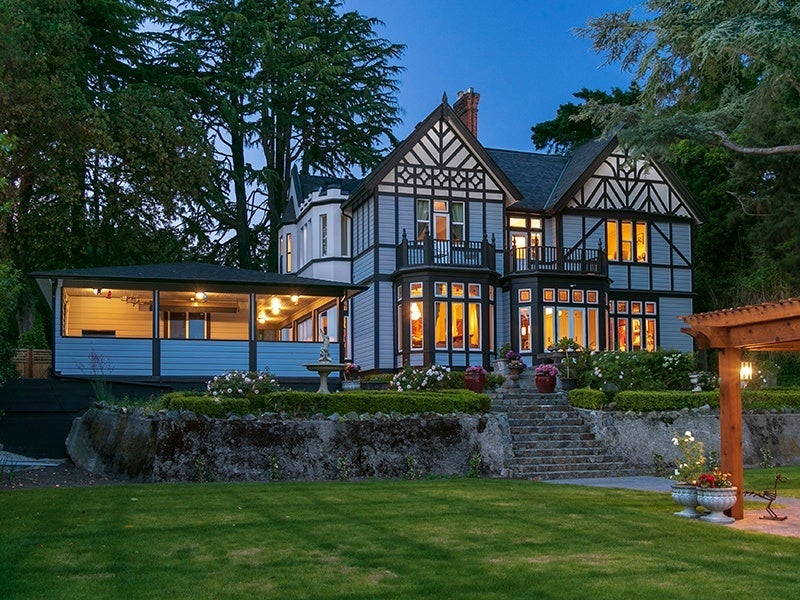 ---
Built in 1889 and designed by architects Trimen & Tiarks, this grand mansion in Rockland combines traditional elegance with modern appliances, and features half an acre of landscaped gardens. Photograph: Heath Moffatt.
"Victoria is the sweetheart capital of British Columbia because of its beauty, its invigorating sea-swept air, the snow-capped mountains, Douglas Fir trees, year-round tourism and double the sun days of Vancouver and Seattle," says Petrie, adding that the city's population of 90,000—or 350,000 if you include the outskirts—is an eclectic mix of retirees, hipsters, university workers, artists, tech entrepreneurs, and government staffers.
---
"There is a vibe and an energy in the air that's particularly good for stoking creativity."
---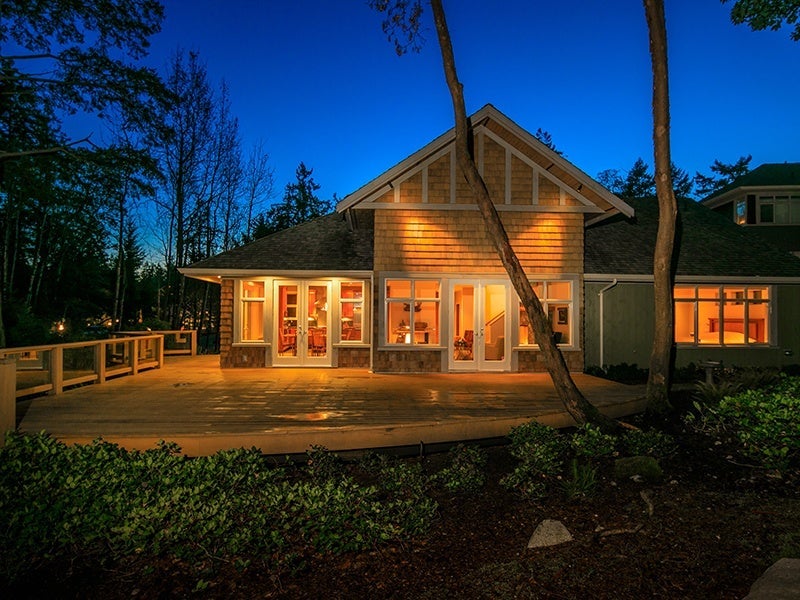 ---
Located in the desirable Cordova Bay area, this family home by Citta Construction is a short walk from sandy beaches, nature trails, boutique shopping facilities, and the vibrant downtown district. 
Petrie's clients like the fact they can golf and walk year-round in Victoria without battling slush and snow. As in the rest of Canada, the political landscape is relatively untroubled, making it particularly attractive to American buyers with dual nationality. Victoria is a bike-friendly city, with dedicated cycle lanes provided on many of the roads, and popular mountain bike trails at the wooded Bear Mountain Resort.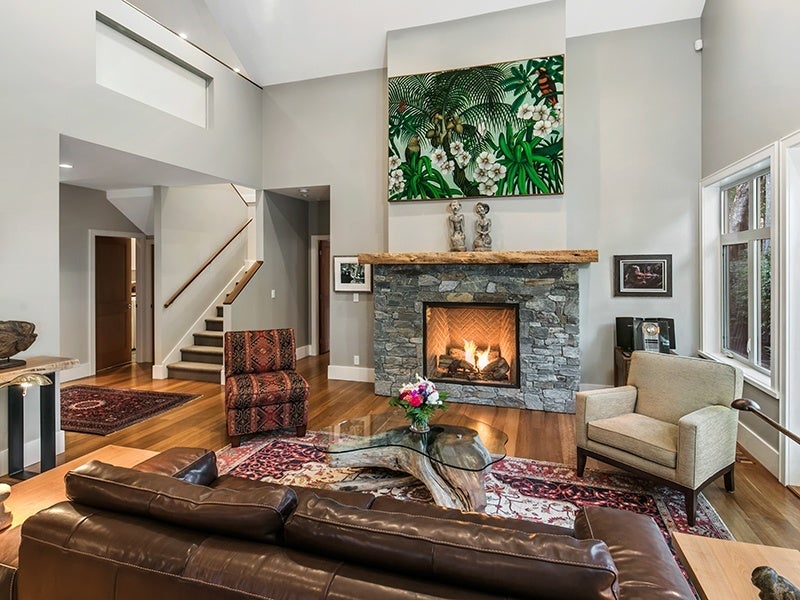 ---
In 2018, luxury homes in Victoria stayed on the market for a short time, just 32 days on average, making it the hottest primary housing market in the world. This thoughtfully designed Cordova Bay property offers tranquillity combined with easy access to the city.
"This is a cordial place," says Petrie. "Visitors comment that it has an almost nostalgic feeling. We have neighborhoods with both turn-of-the-century homes and modern design. Exclusive urban areas such as Rockland, Fairfield, and Oak Bay have huge trees and views of the water."
Living and working in Victoria
Between the landscape, the climate, and the culture, artists like Laura Harris have many reasons to set up studios in Victoria.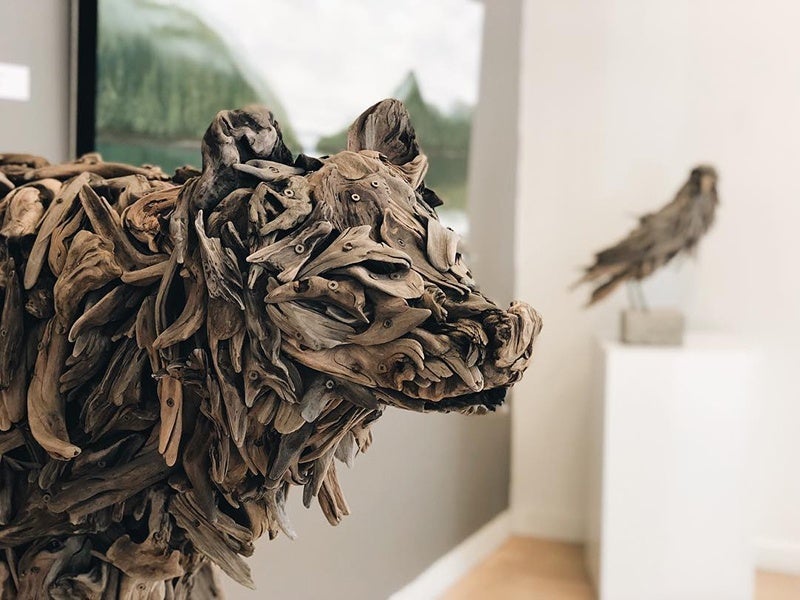 ---
The Madrona Gallery has exhibited works by local artist and biologist Guthrie Gloag, who creates intricate wildlife sculptures from pieces of driftwood as a comment on the importance of conservation and respect for the natural world.
"There is a diverse mix of people to keep things interesting—tattooed skateboarders and pierced chefs next to millionaires at the same café," says Harris. "There is a vibe and an energy in the air that's particularly good for stoking creativity."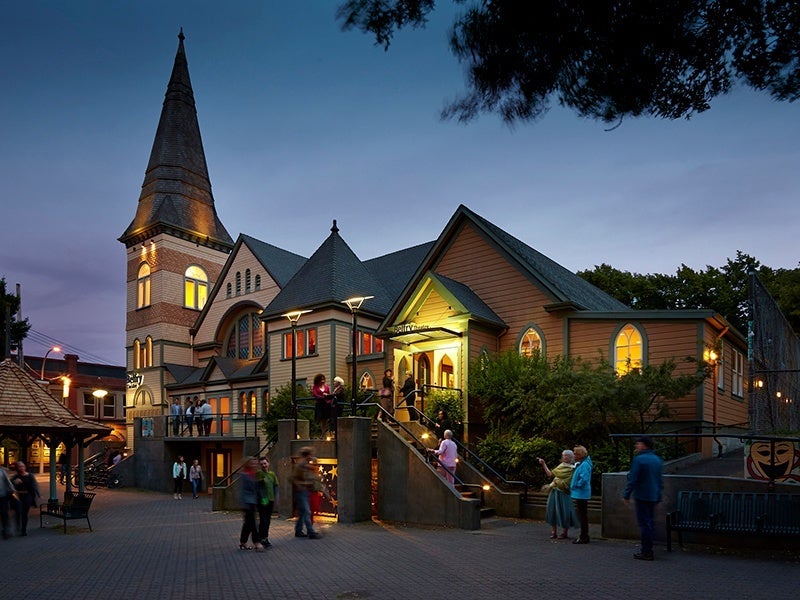 ---
Based in a former church, the oldest parts of which date back to 1886, the Belfry Theatre has been staging productions since 1976, with an emphasis on plays written and directed by Canadian talent. Photograph: Jo-Ann Richards, Works Photography.
"The city's cultural calendar is jam-packed," she says. "Along with year-round programming by Ballet Victoria, the Belfry Theatre, and Dance Victoria, there is the Victoria International Jazz Fest (June 22—July 1) and the Symphony Splash event in the inner harbor (August 5). It's magical. The orchestra sets up on a barge and there are fireworks overhead."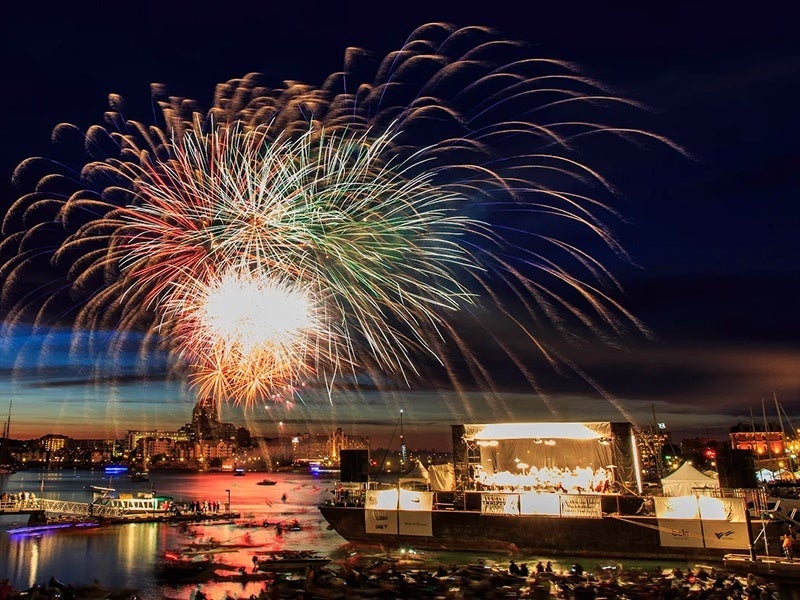 ---
Symphony Splash takes place every summer, on the Sunday before BC Day. As well playing along to spectacular fireworks displays, the Victoria Symphony also features cannon fire as part of Tchaikovsky's 1812 Overture. Photograph and banner image: Claude Joo for Victoria Symphony Splash.
Harris also recommends a trip to the Royal BC Museum to walk through a recreation of Old Town life in the 1800s, then a visit the Art Gallery of Greater Victoria to see the only authentic Japanese Shinto Shrine in North America.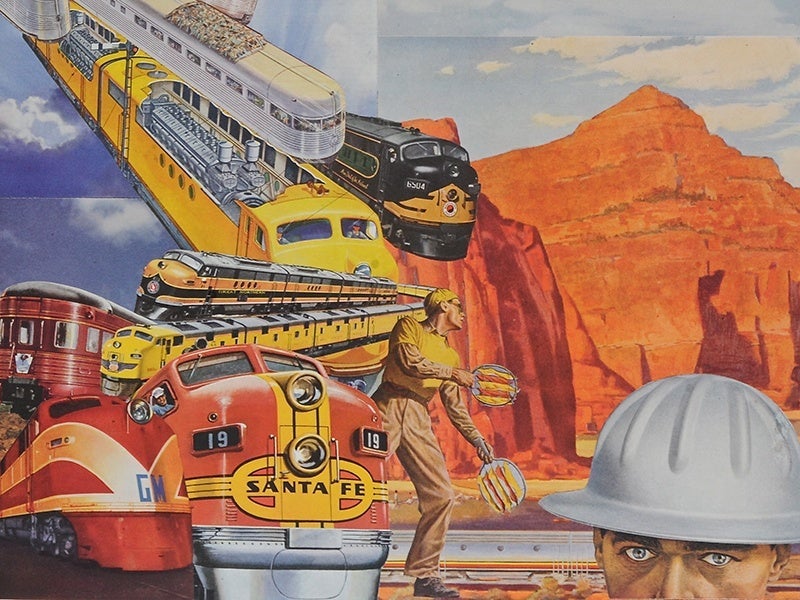 ---
Searching for the Buddha by Martin Batchelor, a collage made with pages taken from magazines published in the 1940s and 1950s, is one of the artworks on display at the Martin Batchelor Gallery at 712 Cormorant Street, Victoria.
"For contemporary art, wander through the Martin Batchelor Gallery and Madrona Gallery downtown, just an eight-minute walk apart, then head to Oak Bay for the Winchester Gallery," advises Harris, who accepts visitors at her spacious loft studio on Yates Street by appointment. "To get a feel for what emerging artists are doing, there's the Arc.hive, an artist-run center with exhibition space and studios on site."
For fine dining downtown, Harris orders the penne at her favorite Italian restaurant, Zambri's, or the steak frites at Brasserie L'Ecole—often preceded by a dirty martini at her favorite cocktail lounge, Q Bar in the Fairmont Empress Hotel.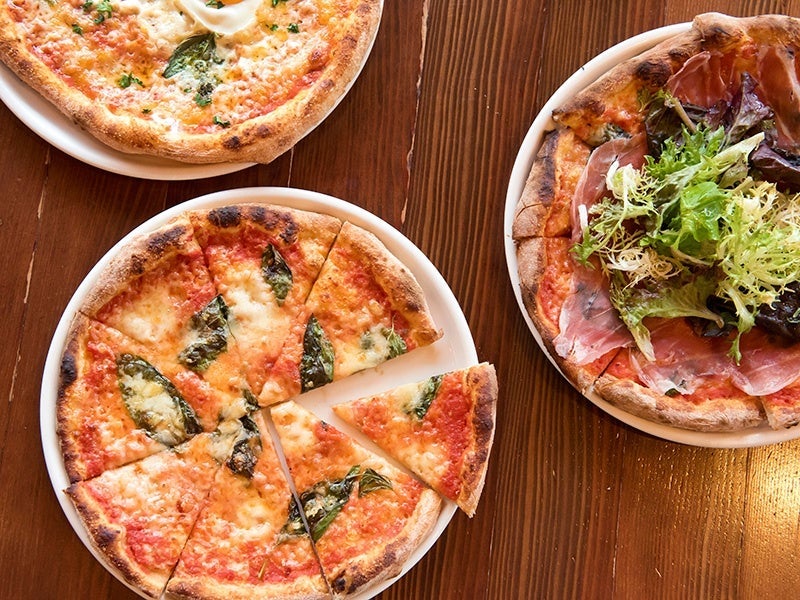 ---
The Italian food at Zambri's has seen the restaurant win accolades including Victoria Chef of the Year (EAT Magazine), and Best Casual Italian Restaurant (Vancouver Magazine).
"In Oak Bay or Rockland, you can easily walk to Vis à Vis for charcuterie, cocktails, and craft beer, or the Penny Farthing Public House for classic British comfort food," says Harris. When her sweet tooth beckons, she has two chic destinations. "Fol Epi is a wonderful organic bakery that makes artisanal French pastries, and Bon Macaron Patisserie—run by two transplanted Frenchmen—is a delight. They have an astonishing selection of macarons filled with buttercream and ganache."
Retail therapy downtown and beyond
If you want to shop, Victoria is a known destination for fashion and lifestyle retail, whether you're seeking women's clothing boutiques or a man's tailored suit.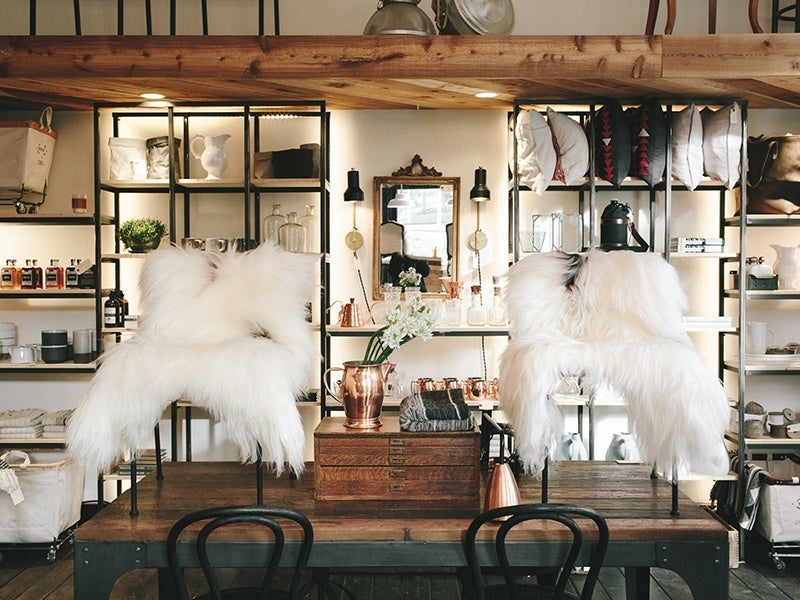 ---
Pigeonhole in Rockland, run by owner Carey Salvador, is a treasure trove of carefully curated vintage furniture, homeware, and lighting. 
"Downtown has many independent fashion boutiques, like Hughes, Bernstein & Gold, or Outlooks for high-end menswear," say Harris. "But I'm happiest when browsing through the linens and homewares at Open House and Pigeonhole in Rockland. You can find local designers, leather handbags, and unique items from all over the world."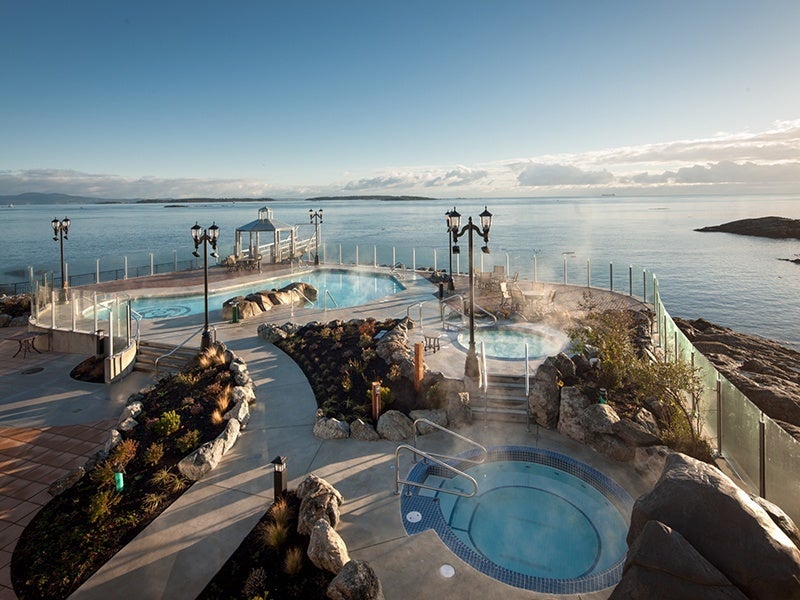 ---
The Boathouse Spa at the Oak Bay Beach Hotel offers outdoor mineral pools on the edge of the Salish Sea, as well as a range of treatments and experiences. Its Boathouse Kitchen & Bar is open from May to September.
The Boathouse Spa at the Oak Bay Beach Hotel offers outdoor mineral pools on the edge of the Salish Sea, as well as a range of treatments and experiences. Its Boathouse Kitchen & Bar is open from May to September.
What better way to end a shopping spree than with a visit to the spa? "Without question, the most relaxing experience in Victoria is at Boathouse Spa on Oak Bay beach. The outdoor mineral baths are literally on the ocean—seaside. It's spectacular."
---
Reference: Christie's International