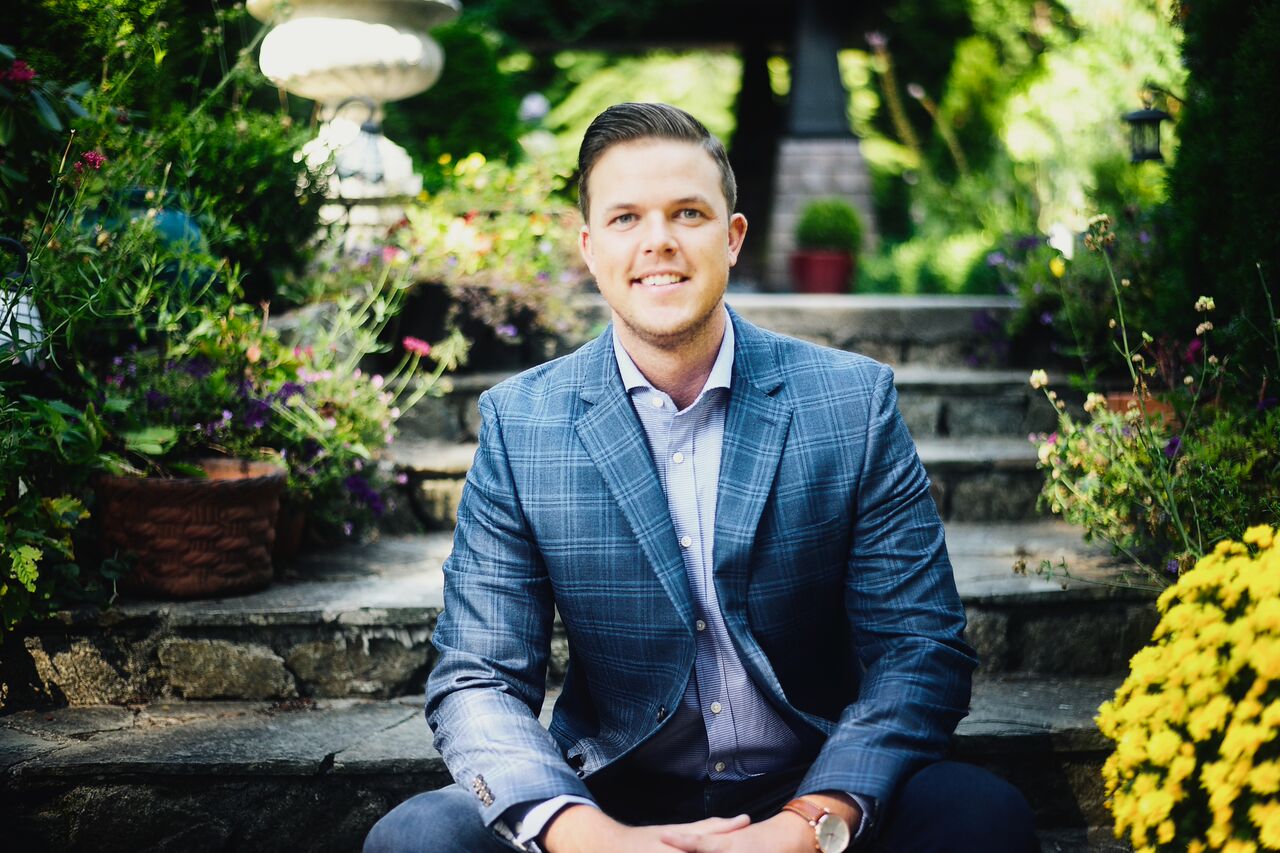 Hi Everyone,
Wow it is hard to believe we are already nearing the end of February! We are finally beginning to see more daylight, more sunlight and yes more homes getting listed as the spring market quickly approaches.
The pre spring market is off to a busy start. We are already seeing multiple offers on many properties and demand continues to be very strong here in Victoria.
Please enjoy this months newsletter and if you have any real estate questions, or you just want to say hi, please get in touch.
I am always happy to hear from you!
Sincerely,
Bobby Sparrow
---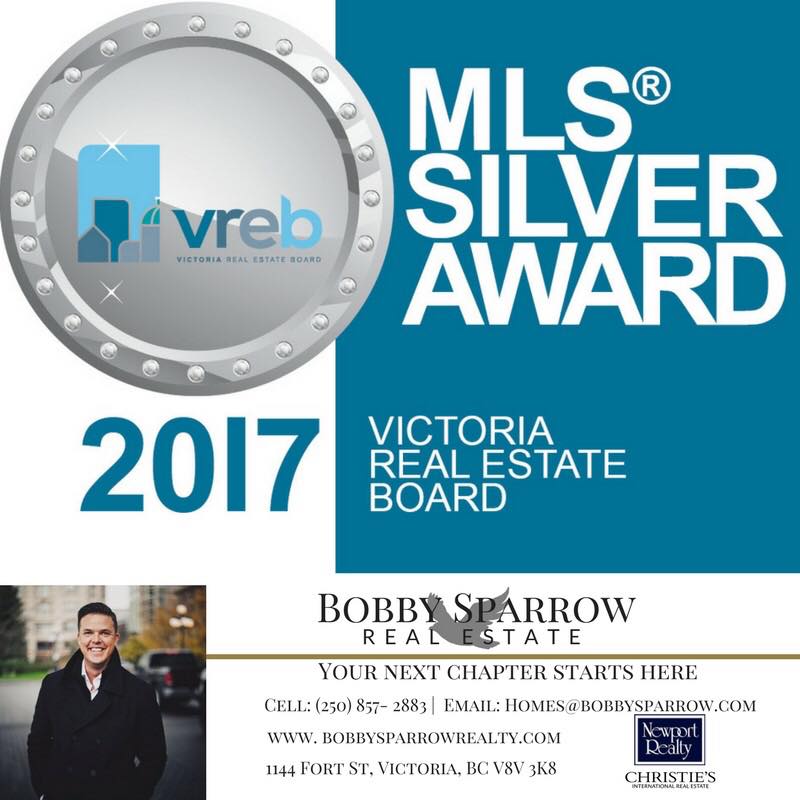 Now I know it's not an Olympic Medal, but I am still proud of this achievement. The Victoria Real Estate Awards are out and I am very honored to have earned the MLS Silver Award. Placing me in the top 20% of realtors in the Victoria and Greater Victoria region. Thank you all for your continued support!
---

Your February Update On Victoria Real Estate
The Victoria Real Estate market begins the new year with low inventory and high demand
A total of 431 properties sold in the Victoria Real Estate Board region this January, 9.8 per cent fewer than the 478 properties sold in January last year. The sales of condominiums were down 30.6 per cent from last year in January - with 118 sold. Single family homes were 4 per cent down from the previous year, with 215 selling in the first month of 2018.
"We expected January to be a bit slower after the increase in activity we saw in November and December, which was likely due in part to buyers entering the market early to avoid the new mortgage stress test," says 2018 Victoria Real Estate Board President Kyle Kerr. "We have yet to see the full effect of the stress test, as many people attained a 90 -120 day pre-approval before the test became required January 1. We won't know how much that stress test will affect the spring market until we see the numbers, and spring is also the time when sales traditionally pick up."
There were a total of 1,491 active listings for sale on the Victoria Real Estate Board Multiple Listing Service® at the end of January 2018, an increase of 7.7 per cent compared to the month of December and 1.6 per cent fewer than the 1,516 active listings for sale at the end of January 2017.
"2017 concluded with very constrained inventory levels, which hit record lows early in January. The lack of inventory in our market is maintaining pressure on pricing, especially as high demand continues in many areas of Victoria," adds President Kerr. "We can also see the effects of headwinds influencing our market in 2018, including attempts to curb demand at all levels of government. The mortgage stress test is the latest to be introduced, and we may learn of further measures later this month when the provincial budget is released. We hope the government takes a balanced approach to our housing market in their budget and offsets any further demand-side measures with initiatives aimed at addressing the ongoing supply shortages for both home buyers and renters. We also encourage our local governments to take some time to assess the effects of demand-side measures like the mortgage stress test and recent interest rate hikes before introducing further restraints on our market."
The Multiple Listing Service® Home Price Index benchmark value for a single family home in the Victoria Core in January 2017 was $761,100. The benchmark value for the same home in January 2018 increased by 9.3 per cent to $831,900, slightly higher than December's value of $823,800. HPI benchmark value for a condominium in the Victoria area in January 2017 was $375,300. The benchmark value for the same condo in January 2018 increased by 20.1 per cent to $450,600, which is slightly higher than December's value of $445,000.
Complete stats package here.
---
Stay Informed
Contact me for a complimentary, no obligation Real Estate Check-up. I'll review up-to-date market trends in your immediate area, the current resale value of your home, and tips on improving the value of your home.
---
Just Listed!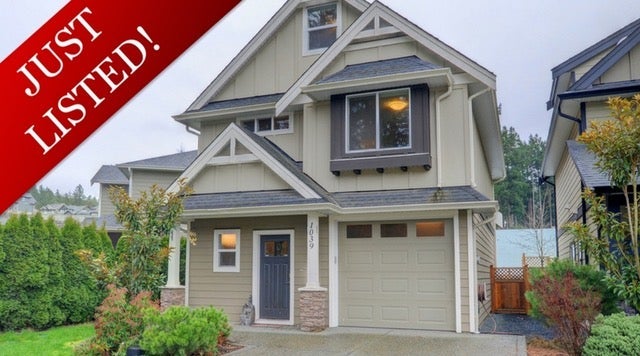 1039 Braeburn Avenue - $595,0003 Bedroom, 3 Bathroom
1839 Sq Ft.
---
Recent Sales
Congrats to my wonderful clients on their properties below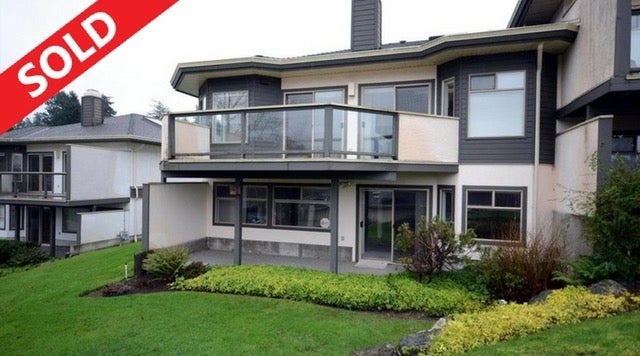 25 - 4360 Emily Carr Drive - $920,000
SOLD
3 Bedroom, 3 Bathroom
2,921 Sq Ft.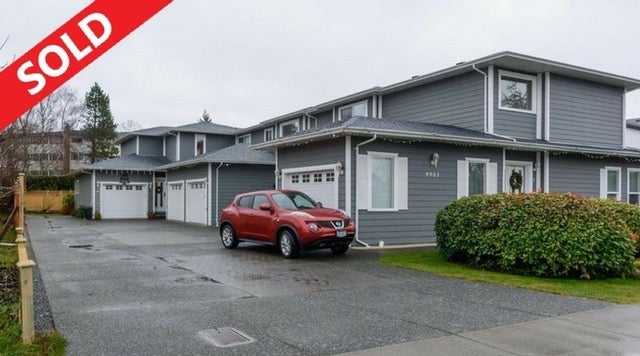 4 - 9903 Resthaven Drive - $655,000
SOLD
3 Bedroom, 2 Bathroom
1,589 Sq Ft.
---
In Other News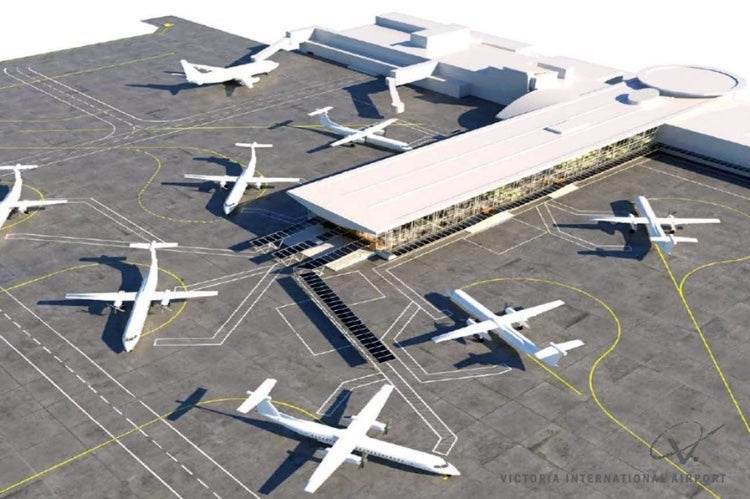 A $19-million dollar terminal expansion project has begun at Victoria International Airport (YYJ).
With annual passenger volumes now skirting with the two million mark, the need for added capacity is clear as YYJ's growth trajectory points to even more travellers in 2018 and beyond.
READ MORE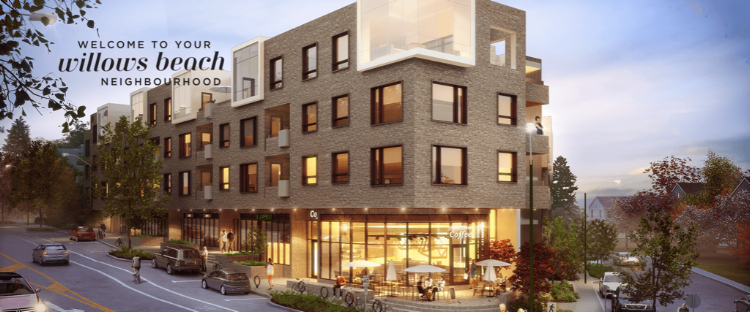 Construction has begun on Oak Bay's Bowker Collection mixed-use residential and ground floor commercial development at the nexus of Bowker Avenue and Cadboro Bay Road.
The 43-unit luxury condominium project – comprised of one and two bedroom suites plus a collection of exclusive top-floor penthouse residences – was so well received that nearly every unit sold within months of Bowker's summer 2017 sales launch.
READ MORE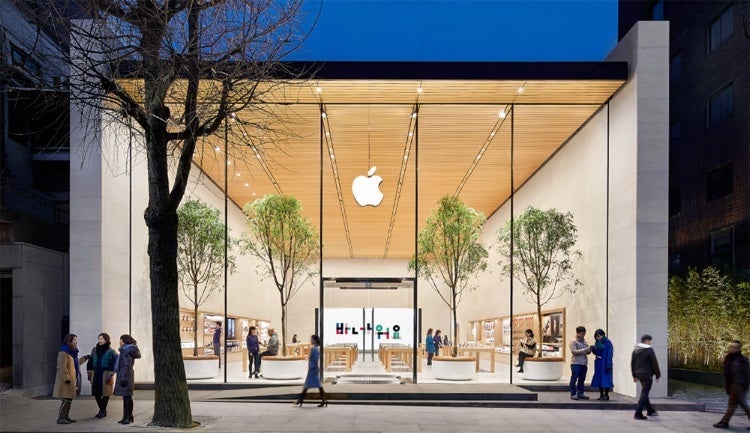 Victoria's Mayfair Shopping Centre could soon be home to Vancouver Island's first Apple Store.
Multiple sources say the Cupertino, California-based tech giant plans to open its 30th Canadian outlet as part of the retail hub's $72 million expansion and modernization project underway since mid-2016.
READ MORE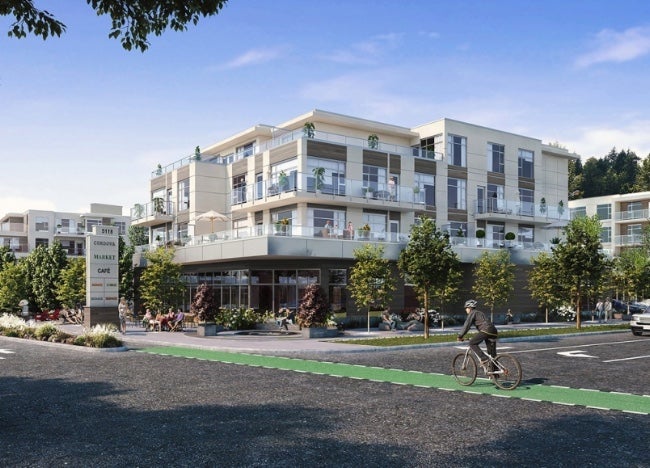 Cordova Bay Plaza development approved by Saanich council.
Shovels are expected to be in the ground by spring for a new four-storey condo-retail development in Cordova Bay Plaza.
Saanich council voted 8-1 on Monday in favour of a development permit. Mayor Richard Atwell was the only council member to vote against the proposal.
READ MORE
---
Occasionally, a friend, family member or neighbor might ask you to recommend a real estate agent. When that happens, please feel free to give them my name.

I really appreciate your referrals!

Cell. (250) 857-2883
Office. (250) 385-2033
www.bobbysparrowrealty.com


---
*Latest Testimonial*
"I had the pleasure of meeting Bobby Sparrow for the first time in August 2017, with respect to a townhouse I was interested in purchasing in the View Royal area, and right from the moment we met, I was impressed with Bobby's friendly, personable manner; his ability to establish rapport immediately with a client; his sense of humour, and knowledge of the market. Bobby provided me with a highly professional, well-informed, and efficient service, both through the purchasing process for a new place to live, as well as for selling my former home. He is very skilled at marketing, and providing sound advice and assistance with every step of buying and selling. Bobby took a genuine interest in my needs as a client, and went the extra mile to ensure that all my concerns were satisfied. He is thorough with the paperwork and legalities involved, and handled all transactions very smoothly. Bobby also provided excellent follow up once the transactions were completed.

I would not hesitate to use Bobby again should the need arise, and highly recommend him as an outstanding realtor to work with for the Greater Victoria area."



- Janet